What makes an award-winning broker? | Insurance Business Australia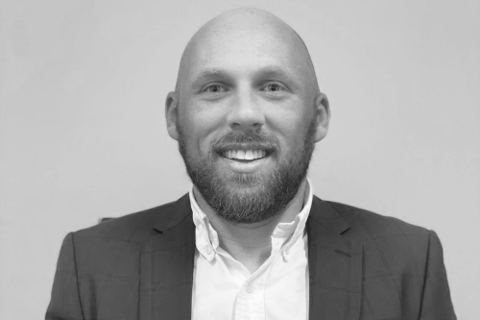 In 2020, the annual Insurance Business Awards took on a digital form for the first time. We caught up with Shielded Insurance Brokers principal Joshua Scutts (pictured) to hear about his team's experience and what he's looking forward to when the event returns in November as a face-to-face celebration.
"I remember I walked into the office and put it on the TV, and everyone's watching it," recalled Scutts, who won young gun of the year – independent (1-19 staff) and Australian young gun of the year, while the Sunshine Coast business was named an excellence awardee for the 6-20 staff brokerage of the year.
"And then I got the young gun for that category. And I didn't even know there was the Australian young gun of the year, and then that popped up. It was like, 'Wow'; it was still an awesome feeling but it would have been amazing at the gala."
Learning the good news while gathered with the team around the office TV (versus by yourself at home in front of a computer) was special in its own right, though, as they're the very same people you're sat with all week, highlighted the broking principal.
As for their success, Scutts pointed to the firm's intelligent marketing, innovative technology, and what he described as a "really close-knit" roster that likes to be challenged.
He added: "Everyone who works here has a fire in their belly to perform and be great. As a principal of the company, I'm still doing the day-to-day stuff with the team. So, it's that real camaraderie and that real respect for each other to perform, and I think that just drives everyone to want to succeed.
"And when you've got the technology that's built in-house to make us do more volume, we can have more interactions with clients."
In fact, according to Scutts, Shielded Insurance Brokers is achieving "incredible" growth, with the brokerage again hitting nearly 100% year on year. He went on to stress: "Rather than selling on price, you've really got to switch on to win business at the moment, and it's making us better brokers."
As for the industry accolade, Scutts offered his insights into why one should consider taking part in the prestigious event.
"They should nominate because if you're proud of the work you're doing and if you feel like you're making a change in the insurance industry, you should definitely apply because you may be pleasantly surprised," stated the 'young gun'.
"I'm looking forward to the celebration. I'm looking forward to just having an eventful night with all different peers in the industry and the recognition that everyone will get. It's been a challenging year for a lot of people; the market goes through turmoil. It's good to just unwind, relax, and take a look back and celebrate the success in the industry."
Nominations for the 2021 Insurance Business Awards are closing today, July 02. The black-tie event is taking place on November 12 at The Star, Sydney.