What novel kind of insurance is this director brewing up? | Insurance Business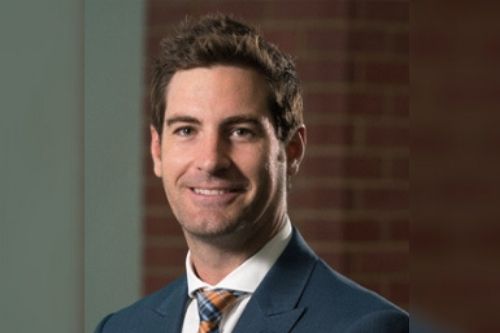 Like many Australians, Oracle Group executive director Brent Campbell (pictured) is partial to the blossoming craft beer scene.
It's part of the reason why, together with his Oracle colleagues Matt Dennehy and Jane Martin, he started Craft Brewing Insurance, Australia's first and only specialist insurance company for craft breweries, microbreweries and brew pubs.
"It's really a bit of a passion play for us," Campbell told Insurance Business. "Matt's worked with the Stone & Wood brewery since they began, and it's a market that has really experienced a lot of growth of late – there are lots of breweries and distilleries popping up around the country, with some even switching to manufacturing hand sanitiser during the pandemic."
Though many brewers are excellent craftsmen, according to Campbell, some of them might not know exactly what risks they need to protect themselves against, particularly if they're only just establishing a microbrewery or are expanding to include a restaurant as part of their offerings.
Read more: How COVID-19 is changing restaurant exposures
"While they've got the craft brewing expertise, we're bringing years of experience in understanding the hidden risks and liabilities that come with running a business," Campbell said.
"Whether that's property, management liability, workers' compensation or something else entirely, we're making sure that they're free to focus on the things that they really excel at."
A third-generation insurance broker, Campbell is also the state manager for Western Australia at Oracle, with clients across numerous industries including construction and mining resources. Though the state has thus far been relatively unaffected by the pandemic, Oracle's status as a nationwide brokerage, combined with border closures, has made it difficult to stay connected.
"We've been able to talk to our colleagues in the eastern states pretty easily thanks to tools such as Zoom, and having that face-to-face element has certainly been beneficial," Campbell noted.
"However, it's been extremely hard to have those kinds of robust and informal discussions about what direction the business is heading in and what our priorities should be, as Zoom calls don't tend to lend themselves to that sort of intimacy."
Nevertheless, Oracle Group is committed to identifying opportunities for growth in 2021, including the potential implementation of a national trainee scheme.
"Talent retention has been an issue for years in the insurance industry, and so we're looking to set up a programme that will attract talented individuals to insurance and allow newcomers to the industry to get up to speed quickly," Campbell said.
"It's often been said that insurance is recession-proof, and so we're placing an emphasis on getting people into this great industry and nurturing their development."
Part of Oracle's people-first proposition is providing space for its employees to have adequate amounts of downtime, even if travel options have been drastically reduced.
"We understand the climate we're working in now, and it all comes back to looking after your staff and making sure that they have time and space for themselves, even if they aren't able to go on a holiday to Bali or some other destination," Campbell said.
"The importance of mental health has become quite central during this pandemic, and rightly so. Making sure our staff are comfortable and have the flexibility to work in a way that they enjoy and find productive is essential for Oracle to succeed."