World Travel Protection takes home award for employee safety products | Insurance Business Australia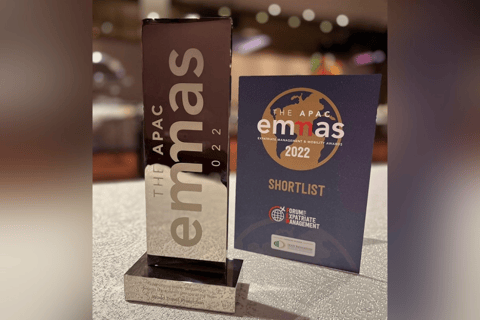 World Travel Protection (WTP), a travel risk management company that is part of Zurich Insurance Group (Zurich), earned a reward at the Forum for Expatriate Management (FEM) APAC EMMA Awards 2022 for its employee-safety products launched in recent years.
Recently held in Singapore on September 8, the annual event recognises and celebrates outstanding projects and initiatives to distil best practice across regions and industries. An independent panel of industry experts finalised this year's winners and commended WTP's solution for ensuring employees' safety across the globe.
WTP chief executive Adrian Leach commented: "Winning the recognition of 'International Health, Wellbeing or Security Management Provider of the Year' among industry peers and esteemed guests has been a true honour.
"WTP is coming out of the pandemic stronger than ever due to its dedication to clients and investment in services with backing from Zurich and the Cover-More Group, making it a truly innovative travel assistance provider."
Read more: World Travel Protection establishes special investigations unit
Over the years, WTP has implemented key innovations to help employers protect their people.
Launched last year, WTP's Atlas is a unique and bespoke case management system built in partnership with Salesforce to provide round-the-clock care to travellers and clients at home and across the globe. It modernised WTP's capturable data and the assistance provided to its customers and enabled the company to report on the frequency of assistance cases and the illnesses and injuries occurring in different locations.
In February 2022, WTP relaunched Travel Assist, its portal and app technology that enables organisations to communicate with their travelling staff no matter where they are in the world
Leach said these advancements were made while WTP's medical, security, and logistics teams continued to support the organisations travelling during the pandemic and despite the significant increase in complexity for support should an incident have occurred.
"Because of the team's ability to adapt, improve, and implement new capabilities, WTP has been able to provide best-in-class support for our clients and their travellers," Leach added.
WTP also launched a new unit this year to help clients identify risks and reduce their exposure to fraud, insider threats, and malicious acts.