Wotton + Kearney acquires Melbourne-based health law firm | Insurance Business Australia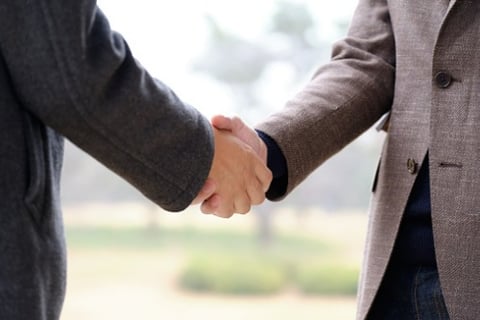 Wotton + Kearney (W+K) has acquired Ball + Partners, a boutique health law firm based in Melbourne.
Ball + Partners is composed of a team of health law experts drawing on a heritage of nearly 60 years of experience. It is recognised by Doyles as the only first tier medical negligence and malpractice law firm in Victoria, with its partners the only individuals in the state to achieve a preeminent ranking.
As part of the deal, Lara Larking, John Arranga, Andrew Smith, and Russell Ball will move from Ball + Partners to W + K's growing health team.
"Our existing healthcare team, including partners Chris Spain, Marie-Clare Elder, and Claudine Watson-Kyme, has been reinventing the traditional healthcare law offering since the practice was launched in 2020. They are creating something genuinely different for the market in terms of price, service delivery, and approach to claims management," said W + K chief executive partner David Kearney.
Read more: Wotton + Kearney launches property, energy, and infrastructure insurance competition
Among the new W + K health team members, Larking has dedicated her career to the health sector. For many years, at the request of the VMIA, she acted for Victorian public hospitals and their employees. She also spent seven years with Avant, representing its members in all jurisdictions.
Smith has more than 20 years of experience assisting doctors in various forums, including claims for negligence, the Coroners Court, AHPRA, Medicare, Drugs & Poisons Regulation, the Fair Work Commission, disputes with training colleges, hospitals, and WorkSafe.
Arranga is an experienced health and legal professional with degrees in medicine, law, and risk management. He has worked in medical indemnity as a lawyer, claims manager, and senior executive within Avant for 12 years, where he led Medical Defence Services for Victoria, Tasmania, and the ACT.
Lastly, Ball has represented medical practitioners and other health professionals in health law in all jurisdictions for 46 years, including disciplinary, health, and performance investigations by the Medical Board of Australia and AHPRA, Medicare investigations, audits, and prosecutions, Professional Services Review, WorkSafe and TAC audits, and disputes between practitioners and hospitals.
The acquisition and the entrance of new team members follow the launch of W + K's property, energy, and infrastructure insurance competition. A rapidly growing firm, W + K also recently opened its eighth Canberra office, teamed up with an investment firm, entered the Adelaide market, and added two members to its health practice.