Zurich CEO on SME support during COVID-19 | Insurance Business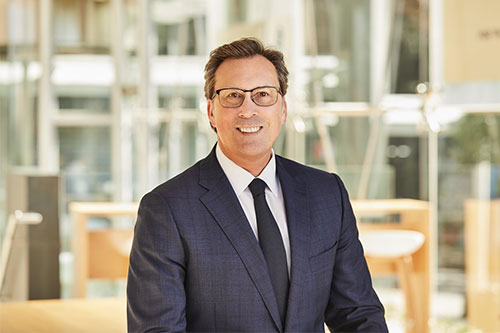 While COVID-19 pandemic transmissions are slowly easing, economic and business impacts are still being felt.
During this difficult time, Zurich says it has worked with the Insurance Council of Australia (ICA) and the National Insurance Brokers' Association (NIBA) to introduce a broad range of measures to support its clients through the crisis.
"Like all businesses, dealing with the issues presented by COVID-19 is challenging, and our nuanced approach allows us to be flexible in the way we assess each request on a case by case basis to ensure we serve the best interests of both SME customers and brokers, rather than a blanket policy," said Tim Plant (pictured), chief executive, Zurich General Insurance (Australia & New Zealand).
"Zurich General Insurance believes in the broker advice model which is why it is providing flexibility for its brokers to support their customers based on their specific needs," Plant continued.
"Zurich's support measures and actions as set out… draw on aspects of the conduct authorised by the ACCC, but are flexible and tailored to the broker advice model."
Referencing the Australian Competition and Consumer Commission's (ACCC) latest move in authorising insurance companies and brokers to coordinate and implement relief measures for SME policyholders suffering hardship due to the COVID-19 pandemic, Plant says Zurich appreciates the support from regulatory bodies during this time.
"We appreciate that regulatory bodies (particularly ASIC and APRA) are giving consideration to the timing of implementation of regulatory reforms given the necessary focus which must be applied to meeting customer needs during this pandemic," Plant said.
"Although it is impossible to predict the future, particularly if we reflect on the significant changes that have occurred in the past month, we believe the steps we are taking will serve both SME brokers, customers and our own business in a sustainable way for the short and long term."
Some of Zurich's support measures for SMEs during this time include increasing the percentage allowable for the temporary removal of contents from the insured premises as a reflection of company assets being removed and used at employees' homes. This benefit, according to Zurich, will be increased from 20% to 50%.
Zurich will also apply flexibility in recognising financial hardship and the inability of customers to meet their premium payments. The specifics of the extensions allowable are to be negotiated with the broker on a case by case basis.
In the event of a premises being unoccupied as a result of COVID-19, Zurich says it will also extend the 90-day unoccupancy clause to 180 days with no increase to premium or excess.
Finally, Zurich is also offering adjustments for normal trading activities while recognising the complexity of the business interruption indemnity period and co-insurance clauses.
"While we understand that businesses will be required to amend their practices in order to operate in these changing times, fundamental changes in business activities must be disclosed and discussed with Zurich," a company-issued statement read.
Zurich says restaurants that are now running solely as takeaways would not need to be disclosed. However, manufacturers now conducting deliveries or retailing, or insureds beginning to operate in an entirely different activity or industry, must be disclosed and discussed with the company.
When discussing any financial penalties that may be imposed on businesses, including brokers, because of these large operational changes, Plant says Zurich isn't charging any cancellation fees.
"We would recommend that any business should seek advice from their insurance broker in the first instance in relation to their insurance program. We confirm in our announcement Zurich's existing practice that Zurich SME business package mid-term cancellations do not attract a cancellation or administration fee," he said.
The main motive behind these measures, Plant adds, is to offer financial relief so that SMEs can continue to be protected by insurance covers.
"Zurich believes it is critically important that any business, large or small, seeks advice from its insurance broker regarding its insurance needs – this is especially important in relation to the COVID-19 event," he concluded.