Award-winning young insurance star reflects on success | Insurance Business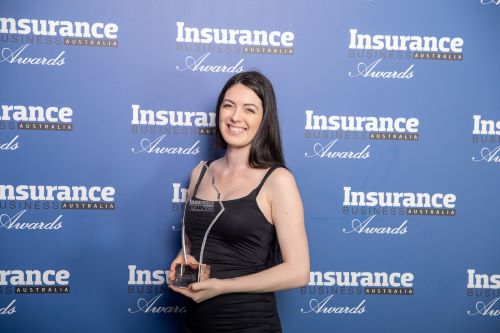 Earlier this month, hundreds of industry figures gathered to recognise Australia's best and brightest at the second annual Insurance Business Awards.
Taela Bloemers (pictured), an account manager with Regional Insurance Brokers, was among the winners – in fact, Bloemers managed to claim two accolades on the night.
Not only did Bloemers beat stiff competition to win Young Gun of the Year, Independent (>20 staff), she was also crowned the overall Australian Young Gun of the Year.
"I was actually quite surprised to walk away with one award, let alone two, so I'm very honoured to win both," Bloemers told Insurance Business, in the wake of the event.
While Bloemers said the win was somewhat unexpected, and praised the calibre of other finalists, she also said that she'd worked hard to build her professional reputation.
"It's definitely acknowledgement of the esteem clients hold for me as well as the strength of those relationships which I've built with clients over the years," she said. "It's also recognition of my performance and my commitment to Regional Insurance Brokers, and it's justification for the high standards I definitely set myself."
Since entering the industry in a receptionist position at the age of just 17, Bloemers has pushed herself to continually progress and develop – first moving into a claims role, then taking on a retail book before entering the commercial and corporate space that she's currently in.
Thanking her employer for support, Bloemers said the team at Regional Insurance Brokers not only push her to achieve more but they also celebrate her successes too.
"It's nice to have people who are genuinely excited for your career progression and are genuinely happy for you when you move forward," she said. "Over the years, I've learned that not everyone will want you to succeed and some people are just out for themselves, so it's really important to find people who want to support you and encourage you."
Looking ahead, Bloemers is currently preparing for motherhood but says she's eager to continue climbing the corporate ladder as soon as she returns from maternity leave.
"Motherhood is going to be a new journey for me, but I really want to show that you can integrate motherhood and a career, and that you can successfully have both if you want to," she said.
"I'd love to climb the full length of the corporate ladder and eventually be a CEO or part-owner – I just really love the industry, there's just so much to learn, and it's a never-ending challenge because it's changing so often."