Broker on protecting clients from insolvency amid COVID-19 | Insurance Business Australia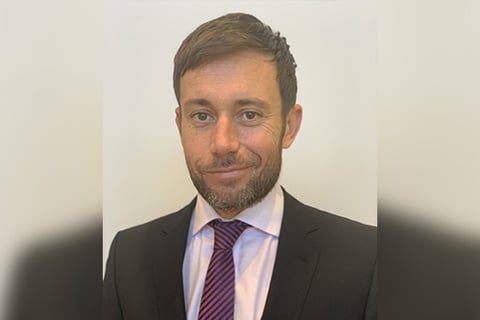 Daniel Chapman (pictured), director for Credit Solutions at Aon, a department which specialises in trade credit insurance, says his business has been more heavily impacted by COVID-19 than others in the insurance sector.
Originally joining the broking industry in 2008, Chapman now specialises in protecting clients against insolvency – a vulnerability that is particularly sensitive at this time.
"I think for us, we've probably been hit more than most areas of insurance by the pandemic," he said. "Obviously, the economic impacts of COVID-19 have been well-publicised and Credit Solutions protects against the risk of insolvency, which has probably never been so much of the forefront of clients' minds."
Read more: What's next? Australian president on post-pandemic insurance industry
Chapman concedes that given the dire circumstances, the challenge for his business is balancing demand for his product alongside protecting it against a huge spike in the risk of insolvency.
"That means the insurers are very cautious in their underwriting and they've taken a lot of action across their portfolio. We've got to meet the needs and requirements of our clients but do that in a world where capacity and appetite from underwriters is contracting. Managing that balance is going to be the challenge," he explained.
"For us, it's been about making sure that our clients still have the coverage that they require in policies - but they're live policies with limits that can change on a daily basis."
While Chapman has a mammoth task in managing this balance, he says surrounding himself with competent and diverse staff is spearheading the company through to the other side.
"Our big focus is on people, and so making sure that we've got the right staff who can provide the right level of expertise and service to our clients is vital," he explained. "I think we've got a really good diversity of backgrounds – we've got people who have operated in various different countries, such as Sweden, Italy and the UK."
The range of expertise brought by having a culturally diverse team means Chapman has brokers with different skills at his disposal, alongside the additional advantage of his company being part of a global network.
Read next: How to build a pandemic-proof insurance company
"Having underwriting experience allows you to understand the product from end-to-end rather than just being focused on one aspect of it," he said. "I also think we're really lucky in that Aon's Credit Solutions business globally is very well connected… I think the business information sharing and the global network that we've got probably gives us a competitive advantage."
While Chapman concedes he doesn't have a personal business goal for this year, he does have a goal for his team and business.
"For me, it's more about from a team perspective continuing the trajectory we're on and the growth that we're on and continuing to support my team and support our clients throughout these vulnerable times," he said.