Holding court in the insurance world | Insurance Business Australia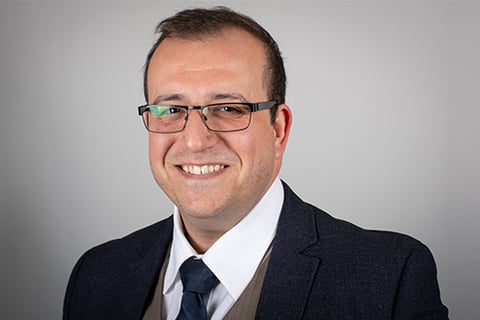 "Ask 10 lawyers the same question and you'll get 10 different answers," Lior Maisner, legal services & claims executive at LMI Group, told Insurance Business. A former lawyer, who stepped outside the courtroom and into the brokerage space, claims preparer and loss adjuster Maisner has become a significant figure in the world of claims. Included in Insurance Business's Young Guns 2019 list, which recognised Australia's most successful and committed young insurance professionals of the year, Maisner transferred into the industry just five years ago – and he has not looked back since.
His path into the insurance space, however, started in perhaps an unlikely place – Mildura, in north-west Victoria.
"I graduated from Victoria University with a bachelor's of law and international trade in 2010," explained Maisner, who then found work as a country solicitor in the regional-Victoria city.
"I had a really broad range practices – from commercial law, to mental health and administrative law," he said. "I had a fairly diverse portfolio to practice within."
But how did the then-lawyer find that transition into the insurance industry with LMI? Even without your standard insurance professional background, the similarities between the skillsets of the two professions meant that Maisner was well-placed to make the jump over.
"If you take law school for instance, it's a lot of high workloads and you develop a knack for analytical skills," he explained. "Knowing that, you can understand the entry point into the insurance industry."
Like a lot of people, Maisner fell into the industry rather than explicitly seeking it out – and it was through his friend Steve Manning, CEO at LMI, that the former lawyer found a role with the insurance firm.
"I found myself making a distinct change from broad country legal practice to working within the claims space at LMI," Maisner recalled. "The motivation, I think, in realistic terms, is that I've always had an interest in contract law – and I don't think there are many other industries that centre so much around a contract than insurance, for the contract is the policy."
Maisner explained that those specific skills picked up from a background in law are transferrable to the claims space, specifically how interpretation of law can be utilised in the reading of a contract and insurance policy.
"For example, similar to law, the interpretation of one policy may have an impact on a great number of people," Maisner explained. "While the policy is paramount – it still has to conform to the objective of transferring risk."
And in which areas does Maisner feel his knowledge of law been put to different, but significant, use?
"The majority of my time I work with brokers to assist them at the time of the claim," he explained. "Coming from my law background, I hope that I can help give a clear picture of what the different endgames may look like within the claims process." He also utilises his law background to assist in policy interpretation and quantifying claims.
Ultimately, as shown by his inclusion on last year's Young Guns list, Maisner has made the step across industries with vigour and ease – and he believes that there is no one-size-fits-all trajectory to enter the insurance space. For those with law backgrounds, the skills picked up after years of studying will stand you in good stead within the insurance industry.
"The objective, focused approach can transfer to several roles within the industry," he said. "It may suit you to be a broker, who needs to look at complex risk, or on the claims side where sometimes you're having to defend the insured against an action towards them."