Specialist broker retires after 50 years | Insurance Business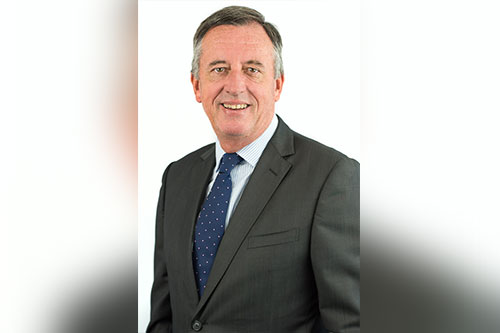 Simon Gosnell (pictured), is hanging up his broking boots after 50 years in the industry. As one of the founding directors of leading specialist insurance broker AlphaXO Risk Partners, Gosnell's career followed a family tradition.
"My father, grandfather and godfather were all underwriters and my brother and I were both expected to follow in their footsteps. My brother was a broker for a few years but turned his mind to stockbroking and never looked back," Gosnell said.
Gosnell, meanwhile, entered a marine underwriting box in London in 1968 and worked there for two years before deciding to transition to broking as a much more "exciting option" for a 21-year-old. The move was also inspired by asking his boss, also his godfather, for a pay rise which was promptly declined.
"I never regretted the decision to move to broking and think I would have made a terrible underwriter - everything I saw from a wily broker would either have been too cheap or the cover too wide," he said.
Read next: "Don't panic!": Director on sticking to the facts
Despite having all the rights connections in the insurance world, Gosnell concedes he was wrong to think it would make his journey easy. Instead, he says patience with learning was his true virtue.
"Like all 18-year-olds, I thought, as I had the right connections, it would be a simple matter of learning the ropes and I would be running the show in no time. How wrong I was. Marine insurance, in particular, is a complex subject and I was still 'learning the ropes' at the age of 70," he added.
"Don't expect to be doing deals, broking risks, talking to clients before you at least know the basics – be patient!"
Gosnell says a major career highlight was moving to Australia and forming a specialist broking operation.
"The decision to come and live in Australia and subsequently to assist in the formation of the specialist marine broking operation of Gault Armstrong was certainly a highlight of my career," he explained. "To have the opportunity to do it again at FP Marine/AlphaXO was fantastic. With the help of the Hyperion Insurance Group in London, Andrew Glover and I, along with the amazing team at AlphaXO, managed to develop a fledgling company into a sound and profitable organisation in a comparatively short time."
Read next: Gallagher says farewell to insurance heavyweight
"The transition from being an employee working as a broker to becoming a shareholder and director was challenging," he added. "I think the two hardest things to do well is to actually manage the team and ensure continuing compliance with all of the day-to-day regulations that face an organisation, however small."
Gosnell's biggest lesson learnt throughout his career has been the value of placing clients first – despite the challenges.
"It is a hard path to tread as you need to balance your clients' needs against the requirements of the underwriters," Gosnell admitted. "Whilst price is at the top of the list, weighing this against the cover provided is particularly important."
Reflecting on his career and all the lessons learnt, the strongest piece of advice Gosnell could give to new entrants to the insurance and broking industry is respecting the value of specialist work.
"I suppose I am just a little prejudiced, but I still bang the drum of specialisation in insurance. Learn the subject back to front and with some drive and determination you can succeed," he said. "You might not be working in a large segment of the market, but you can get to know your particular specialisation client base better and relate to their needs.
"Most of all enjoy what you do. I have had more than 50 years in the marine insurance industry and enjoyed almost every minute of it."