FM Global sheds light on Australia's "strong foundation" | Insurance Business Australia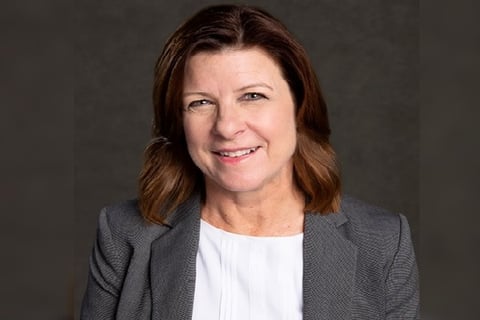 As Australia navigates a recession brought on by the economic toils of the global health pandemic, the 2020 FM Global Resilience Index has shed some light on the nation's recovery efforts.
According to the report, Australia possesses a "strong foundation" for a robust post-pandemic recovery and is ranked 17th out of 130 countries due to its business environment. Lynette Schultheis (pictured), operations manager at FM Global Australia, believes the nation has a couple of key strengths.
"Australia has very high building codes and, due to the quality and enforcement of those building codes, we have strong fire risk quality," she said.
"For example, look at Australia's response to the aluminium composite panel issue – the cladding that they placed inside Grenfell Tower – we didn't experience a loss of that type. We observed many of our clients actively remove these panels, recognising the danger it presented to their facilities and to their staff - fire can spread very quickly because of continuous cladding walls. So, to me that's one of the strengths that Australia has: it's very high-level building codes and their strict enforcement."
Read next: Assessing the impact of COVID-19 on insurance
Fire risk management is critical to economic management because of its impact on business sustainability, according to Schultheis. Because fires, both urban and regional, account for significant financial losses, they can have devastating effects on businesses and the economy.
"Every time that your client has a loss, it disrupts everything," she explained. "Businesses have to focus all of their energy back to the loss and they have to focus on getting back up and running.
"Fire resilience just makes the economy more robust because… it will make everyone more sustainable."
Read next: Calls for unity during bushfire royal commission
Schultheis believes the report can be used as an important tool for insurers and business leaders to gain valuable insights into business management and resilience.
"If you are considering extending to Thailand, for example, the report would help you identify where it ranks compared to other suppliers in other countries," she said. "It would be able to tell you if the country was exposed to natural catastrophes and we hope it would influence how you decide which countries you might want to diversify into."
The biggest takeaway from the report, according to Schultheis, is the importance of business resilience. It will determine a business's success in managing economic downturns, natural catastrophes and pandemics. Thinking about business resilience should also prompt business leaders to reassess loss prevention.
"Natural catastrophes won't stop because we're having pandemics, and this is one of the areas that we keep trying to press on our clients – now is a great time to practice your loss prevention to make sure that you maintain stability. It's a great time to revisit your emergency response plans," she said.
"It's an opportunity for insurers and business leaders to refocus, because a cyclone doesn't care if we're in a pandemic or not. This is a good time to get prepared, plan ahead for other events and be more resilient."