How do you adapt construction insurance to COVID? | Insurance Business Australia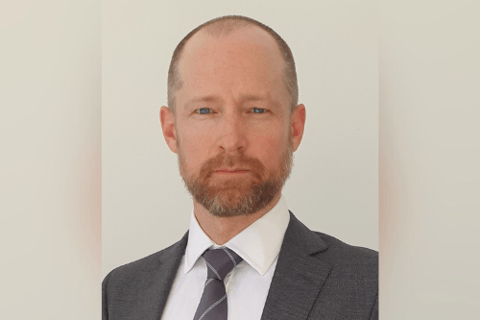 Across Australia, the construction industry is starting to recover after dodging the worst economic impacts of the ongoing COVID-19 pandemic. But how can construction insurance adapt to a possible new normal of lockdowns, supply chain delays and higher costs?
Agile Underwriting Services recently announced its entry into the Australian construction market. The company's head of construction, Simon Garske (pictured) was aware of the ongoing insurance implications of COVID-19.
Read more: Why the time is right to thrive in the Australian construction market
"Yes, we factored it in because we were negotiating all this during COVID and we were wondering, do we need to be cognizant of what's happening on the ground with COVID?" he said.
Construction is seen as an essential industry by the government. As such, many building sites have stayed open during lockdowns and are able to operate with restrictions like social distancing, mask wearing and less workers on site.
However, despite being an essential industry, lockdowns have sometimes closed building sites temporarily. Greater Sydney's latest lockdown, which started in late June, included construction sites until early August.
In this situation, what are the implications for construction insurance?
"You don't tend to get excluded [from insurance coverage] if your project stops because of COVID. But if there's a lockdown and you can't get on your construction site then the person building the project still needs coverage during that period," said Garske.
"Traditionally policies would give you cessation, so they'd give you 14 days of automatic cover. Then you'd need to notify your insurer and say you are no longer on this site for whatever reason and then the insurer would then continue their support. So, we've tried to consider that and we've increased that to 60 days. Lots of different insurers do that in different ways."
Garske said project delays are another major challenge.
"Project time periods are really getting delayed, because of these shutdowns, or because they're struggling to get materials, or workers, a whole host of reasons," he said.
Some contractors report delays of up to three months. One reason is building materials from China and Asia are hard to get due to ongoing supply chain problems from pandemic induced factory and port closures.
In other cases, demand in the United States has cornered limited supplies and contributed to increasing costs for materials like aluminium, plumbing fixtures and tiling.
It's also harder to find workers. Pre-COVID, a proportion of the construction industry's labor force came from overseas, including backpackers. That labor force is no longer available.
All of these reasons can play into boosting the cost of a project and the insurance coverage.
"Then they'll notify the insurer for their project that might have first incepted two or three years ago at a certain rate and a certain price. So, they'll come to their insurer and say, 'Look, our project has doubled in value and it's going to run for another year, we just need to extend our terms'," Garske explained.
He added that in the old soft insurance market, construction companies would have almost been given that extension for free.
Read more: Agile enters construction market with two new offerings
"But now the insurers are saying, 'No way! If you want that it's at a very sizable cost and we might even reduce your original terms and conditions'," he said.
Garske said this situation can be very stressful for brokers and for people needing construction insurance.
"And the cost allowances are still going up," he noted. "So, you might price a project now, you think it's going to cost you two million and then because you can't get the materials and time delays, you would normally have a 15% allowance - whereas the project might have doubled in value."
Garske said Agile may not have the perfect solutions for these problems, but it had developed its construction insurance offerings with these issues in mind.