New database targets flammable cladding crisis | Insurance Business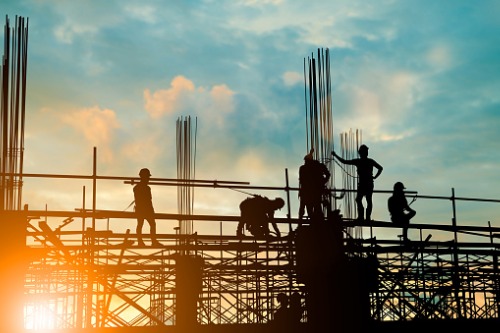 Queensland University is doing its bit to alleviate Australia's flammable cladding crisis, after it created a database of building materials and made the information available to the public.
Launched with the support of the local government, The Cladding Materials Library offers insight into the potential flammability of a wide range of building materials.
"The database my colleagues and I created, the first of its kind, offers a detailed collection of flammability information and material properties for different types of common cladding materials," said Martin McLaggan, research fellow with Queensland University's School of Civil Engineering.
Using small-scale testing of 10cm samples, the team identified which building materials were most important, then completed flammability testing on samples up to 1m in length, on 20 materials commonly found on the outside of buildings.
"Over the course of a year, we took 1,100 small material samples from buildings and performed 9,250 tests," McLaggan told The Conversation. "We then identified 75 unique cladding materials, and narrowed these down to 20 materials, on which we performed detailed testing, with about 30 tests per material."
The experiments involved exposing materials to heat in controlled ways, and then changing the amount of heat to see how the samples responded.
"Our process included measuring the time taken for a material to ignite, the amount of heat released from the material, how the heat was released, and how the flames spread," added McLaggan.
Nick Lux, a partner with Wotton + Kearney who specialises in financial lines matters, described the database as a positive development for the insurance industry.
"It's a basic law of economics that access to information typically reduces risk, and obviously there are things that has to be balanced against, but it's good to see some level of proactivity around the issue," he told Insurance Business.
Lux also noted that the database could provide some much-needed certainty to insurers.
"From an insurer perspective, it brings a bit more certainty into that fire engineering market and presumably helps fire engineers reduce risks associated with whatever advice or recommendations they might give in respect to potentially flammable products," he said. "I think at the moment, the industry is crying out for ways to reintroduce levels of certainty or reduce risk and access to reliable information could help with that."
One of the database's important applications, according to McLaggan, is for fire engineers determining how a building as a whole might perform in a fire.
However, Alex Wardhana – a senior risk engineer with HDI Global – said users should still exercise some caution before relying entirely on the new database.
"It's good that we have a starting point, especially amid the concern of cladding materials in the market now, but the only thing I would caution users is that, with building materials especially, it depends on the scale of the testing done," he said.
Speaking to Insurance Business, Wardhana warned that scale of testing can have significantly different outcomes – for example, when a small fire source is used to test the flammability of EPS, compared to a larger, more realistic fire source.
"For the longest time, the market believed that EPS was fire retardant because when the test was being done, a small fire source or Bunsen burner was being used," he said.
"When you have a Bunsen burner burning EPS, the EPS material would retract, it would shrink, so people thought it was self-extinguishing because it's retracting from the fire – however, subsequent large scale testing done by a different government and by FM Approvals, showed that EPS actually melts and behaves like a liquid petroleum so it's highly flammable and it spreads fire in both liquid form and in solid form."
Despite his cautions, Wardhana didn't deny the database is a positive contribution – however, he did suggest there may still be some way to go before it can be fully relied on by fire engineers.
"The database is basically a material inventory, it shows you pictures of what material would look like," he said. "It says small scale testing, but it doesn't say real life application testing, so I would caution users."