New report exposes the challenging construction PI market | Insurance Business Australia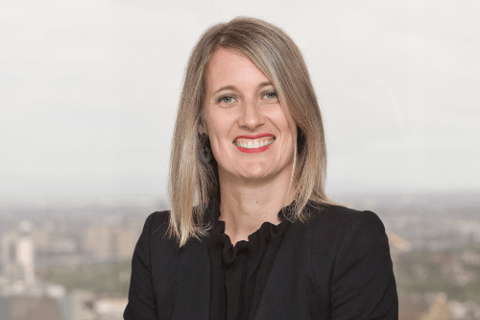 According to a new paper by the specialist insurance law firm Clyde & Co, construction-based SMEs are facing significant cost and coverage challenges with obtaining professional indemnity (PI) insurance. The COVID-19 pandemic has created a new set of challenges and compounded an already challenged market, argues the paper.
"We are currently experiencing a hard insurance market. The pool of insurers covering construction PI has reduced over recent years, with the business line becoming unprofitable for some insurers likely due to past under-pricing of risk and increased cost claims," said Sarah Metcalfe (pictured), special counsel for Clyde & Co, who advises insurers on PI matters.
Metcalfe said the key driver of increased costs was the reduced pool of insurers which has put pressure on premium pricing.
"To make the business line profitable insurers have had to readjust their pricing, leading to increased premiums, higher excesses and lower sub-limits," she said.
Read more: Is the hardening PI insurance market about to crack?
The general perception from outside the construction industry is that this sector has managed to avoid the worst economic impacts of the pandemic. Metcalfe said while many contractors have continued operating through the pandemic and so have coped with the increased premiums, other types of construction SMEs are now facing acute insurance issues.
"Building surveyor and engineer-based SMEs have seen many insurers covering these risks exit the market and some insurers simply unwilling to provide the cover required by some SMEs for larger projects. It is not just a case of increased costs. It is a case of not having any insurer willing to offer them the level of cover they need. This is a real problem for SMEs in this space," she said.
Cladding claims are also still a major issue.
Following the Grenfell tower fire disaster in the United Kingdom in 2017 that killed 72 people, and the fire at Lacrosse Tower in Melbourne in 2014, states and territories have been acting to reduce the risk of a tragedy in Australia. In both fires, flammable cladding made from aluminium composite panelling (ACP) with a polyethylene core was the cause of the blazes.
In 2019 Lacrosse apartment owners won nearly $6 million in damages. Many thousands of buildings across Victoria and NSW have similar cladding.
"We are still seeing lots of cladding related claims. The Victorian Parliament has recently passed legislation that will extend the limitations period for cladding claims from 12 years to 15 years so we will continue to see these claims for some years yet," said Metcalf.
Insurers would usually be off the hook once 10 years from the date of the Occupancy Permit passed – not anymore.
"They will now be exposed to liability for cladding related claims for a further five years, so that means 15 years from the date of issue of the Occupancy Permit."
Metcalfe said brokers need to be mindful of the ACP exclusion wording in policies. They also should talk to clients about notifying any past projects that involved the use of ACPs before those insured entities change insurers.
"Insureds can end up without cover if they do not tread carefully in this area," she said.
She added that building delays caused by the pandemic are also an ongoing problem.
"This is likely to be an ongoing issue with the building industry continuing to experience significant supply chain related delays," she explained. "Where there are delays there are increased costs and insured design professionals will come under scrutiny as contractors and developers look to recover any losses."
Metcalfe said building defect claims are also common at the moment, particularly in the areas of waterproofing and fire safety.
There are also some changes to regulations that brokers should be aware of, including modifications to A2.2(4) of the National Construction Code that impacts building surveyors/certifiers and engineers.
"The changes in effect mean that there is a significant volume of work that has to be undertaken by these professionals in relation to any proposed performance solutions," said Metcalfe.
The Design and Building Practitioners Act 2020 (NSW) commenced on July 01, 2021, and regulates the construction, alteration and renovation of Class 2 buildings. Metcalfe said building practitioners working on Class 2 buildings or mixed used buildings with a class 2 part need to be familiar with the requirements for registration, lodging declarations and regulated designs.
Read next: Construction sector set for giant growth, but labour challenges remain
The Clyde & Co PI construction insurance specialist offered also some general advice for brokers advising construction SMEs.
"Negotiating contracts and minimising (as much as they can) the risk allocation to the SME. Contractual terms such as broadly worded indemnities may not be covered by a PI policy and SMEs need to know that," said Metcalfe.
She said it's important to scrutinise the services that the SME is required to provide under the proposed contract wording.
"SMEs need to be familiar with and ready to provide the services they are contractually required to provide. A failure to do so may lead to a claim for breach of contract if/when there is a loss suffered by the principal or contractor," she said. "If an SME does not intend on providing a particular (proposed) service, do not agree to it."
Advising construction clients of their disclosure obligations regarding notifications is also very important, said Metcalfe.
"Insureds need to be diligent in notifying circumstances that may give rise to a claim," she said. "If in doubt, notify! Taking this approach means it is less likely the insured will end up without cover for a claim."