Are cyberattacks the top risk for Australian businesses going forward? | Insurance Business Australia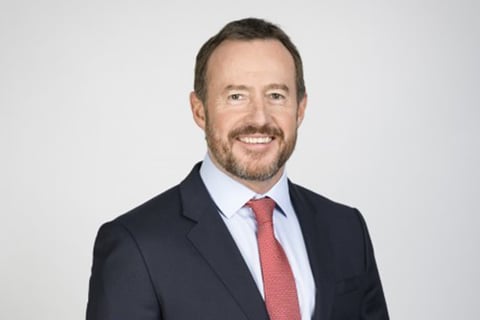 Earlier this month, the World Economic Forum (WEF) published its survey on the Regional Risks for Doing Business 2020. Produced in partnership with Marsh & McLennan Companies and Zurich Insurance, the 12,000 international business leaders surveyed found unemployment to be the most pressing risk facing businesses globally, while the top five risks for Australia were:
Cyberattacks
Spread of infectious diseases
Fiscal crises
Energy price shock
Extreme weather events
According to Scott Leney (pictured), head of risk management, Asia & Pacific, at Marsh, these top risks are all interrelated to a certain extent, brought to the forefront of people's minds by the ongoing COVID-19 pandemic.
"If we look at the risk of cyberattacks, for example, it's something that has really been affected by the large-scale shift to remote working which, in turn, was accelerated by COVID," Leney told Insurance Business. "As a result, we've been having a lot of conversations with clients about how they can stay vigilant about cyber risk and how they can be protected against the costs associated with these types of events."
"Anecdotally speaking, I've found that it's more likely for SMEs to be targeted by scammers and hackers than our larger clients, though it's important to remember that no-one's immune to these attacks," he added.
Read more: What are the top risks facing Australian businesses today?
Leney wasn't surprised to see extreme weather events crack the top five perceived risks for Australia, given the wealth of natural disasters that the continent has to deal with. In particular, he pointed towards the WEF's Global Risks Report 2020, which collected the thoughts of 750 global experts and decision-makers on what the most pressing risks facing the world were. Published in January 2020, the top five long-terms risks in the report were all environmental in their nature, ranging from human-made environmental damage to major natural disasters.
"In previous versions of this report, we'd seen that the long-term risks were focused on socioeconomic and fiscal factors instead of environmental ones," Leney said. "I think it's clear from both this report and the more recent survey, then, that weather events and the environment are becoming more central to risk mitigation discussions."
When it comes to the industry's role in helping its clients mitigate risks, Leney remarked that he's noticed a change in the way that discussions on this topic are framed.
"From the conversations we're having with our clients, the focus has switched to resilience, and this is something that we'll be hearing over the coming years," he said.
"COVID-19 has distracted a lot of people from longer-term risks that we were already facing, and though organisations knew this, it's something that clients are now recognising as well. There's a need for businesses to be prepared for the unknown, and to make sure that their enterprise risks are taken into account. If there's an interruption that they can't control, they need to make sure that they can still have access to capital and can maintain a level of liquidity that will see them survive."