Lifting the lid on Chubb's new online trading platform for brokers | Insurance Business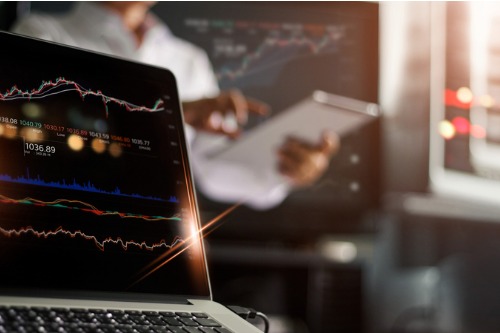 Last month global insurer Chubb rolled out its new online trading platform for cyber insurance in Australia, Chubb Marketplace. Allowing brokers the ability to trade the firm's policies for SME clients online, Marketplace couples speed with accessibly in a cutting-edge new web-based platform.
But what really is Marketplace and how does it work? A spokesperson from Chubb explained to Insurance Business that the firm's new platform prioritises both speed and efficiency, to help enhance the brokering experience with regards to SME insurance.
"Marketplace is a fast, efficient and user-friendly online platform supported by dedicated service teams for product enquiries and underwriting referrals," Chubb said. "It speeds up the process of obtaining quotes and in doing so provides brokers with additional capacity and more time to service their clients and grow their business."
Cyber Enterprise Risk Management (Cyber ERM) is the first Chubb policy available to brokers on Marketplace and will be followed by other products including professional indemnity and IT liability. The new platform enables insurance brokers to interact with Chubb electronically to quote, bind, endorse, and renew the Cyber ERM. Marketplace can be accessed by brokers either directly or via the Sunrise Exchange.
Read more: Chubb announces specialised cover for professional services firms
But what do brokers stand to gain by taking to the web and using Markerplace? Chubb believe that the speed by which brokers can access and trade policies results in an enhanced customer experience – providing better service for clients, but also increasing their own flexibility and business growth.
"It makes quoting, issuing and servicing small business accounts easy so brokers have more time to service clients and grow their business," a spokesperson for Chubb explained. "They have the convenience of an online platform or direct connectivity through the Sunrise Exchange, that supports the full policy lifecycle with the capability to quote, bind, endorse and renew policies in a matter of minutes."
The platform was launched in early-2019 in the United States and was met with great fanfare – Chubb hopes that Marketplace will be just as big of a hit in Australia.
"It is an award-winning platform that has been very successful in the USA - thousands of agencies across the country are enjoying its intuitive design and efficient user experience," Chubb explained to Insurance Business. "Marketplace has made our best-in-class solution more easily accessible to brokers and their SME clients."
So why this concerted drive towards online based solutions? And are too many SMEs not understanding the threats to their business that come from the cyber sphere? An investigation by the firm found that almost half of SMEs in Australia had experienced a cyber incident in the last 12 months, yet only around 25% had taken out cyber cover in the same period.
Chubb explained that SMEs need to be more aware of the cyber threats they face and how these risks affect their business, and that insurance coupled with some simple precautionary measures can help do this.
"Insurance certainly has an important role to play in helping SMEs manage cyber risk, but it should go hand-in-hand with practical measures such as enforcing a strong password policy, developing a cyber incident response plan, educating employees on cybersecurity vigilance and deploying security software," the firm said.
As more and more businesses and insurers move towards online solutions to best serve clients, there must be a wariness towards cyber threats – preferably thwarting them before they even materialise. Chubb believes that their Cyber Index can help SMEs do exactly that by giving updates on current cyberattacks and advice on how best to protect against them.
Compiling the firm's global cyber claims data in real time, users can produce a timely report on current threats and historical trends. The index also features an online calculator that evaluates the cost of cyber response and estimates how much data may be at risk in a cyber incident.
"The cyber risk landscape is constantly evolving with new threats emerging all the time," explained Chubb. "It is now more important than ever for business owners to be vigilant of cyber risks and understand their exposures."