Willis Towers Watson boosts cyber team in Australasia with new hire | Insurance Business Australia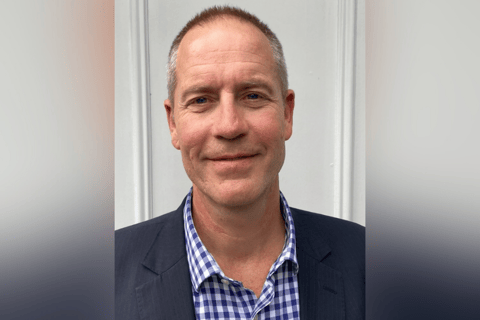 Willis Towers Watson has boosted its Australasia Financial Lines (FINEX) team with a new cyber risk consultant.
The new hire, Anthony, Smit has a deep understanding of the quantification and financial impacts caused by cyber events. He is a qualified accountant and project manager with more than 20 years of experience in financial services, large corporate organisations, and entrepreneurial environments.
He joined WTW from Sedgwick, where he was the APAC cyber product head and was responsible for triaging major cyber claims and assessing the resulting financial losses on behalf of clients and insurers. He also coordinated incident response and helped manage more than 400 cyber incidents, including dealing with ransomware, phishing, DDoS, operational shutdowns and data breaches, and developing cyber assessment programs for organisations.
Some of his other roles were senior transformation manager for Woolworths and equities chief operating officer at Credit Suisse.
As the new cyber risk consultant at WTW, Smit will be based in the company's Sydney office.
Read more: Willis Towers Watson boosts two teams in Australasia with senior hire
Data released by the Australian Cyber Security Centre shows a growing number of cyber-related issues, with more than 67,500 cybercrime reports in the 2020/21 financial year (a rise of 13% on the previous year) and self-reported losses by Australian businesses over $33 billion.
Considering this data, WTW Australasian cyber and technology risk team leader Ben Di Marco said Smit's appointment builds on the company's commitment to creating a team of technology risk experts.
"Increasingly, clients rely on WTW to help improve their understanding and management of technology risk as a whole, covering likely claim exposures, legal and regulatory challenges, and stakeholder expectations," Di Marco said. "Obtaining effective advice is an acute challenge for companies trying to navigate the current cyber threat landscape. To address these needs, we have deliberately built a broad team of cross-functional experts, both in the region and globally."
Globally, WTW's cyber risk team currently stands at over 150 colleagues, reflecting the growing importance of this key area of risk. It comprises people with legal backgrounds, claims experts, independent consultants, e-Commerce analysts, risk & analytics experts, loss adjustors, engineers, privacy experts, and specialists dedicated to cyber liability, IT liability, silent cyber, professional liability, and intellectual property insurance.
"This is an area of risk that has received increasing board and senior management visibility, and we are delighted to welcome someone of Anthony's calibre to consult on risk analytics, mitigation, and management to drive the best possible outcomes for our clients," Di Marco said.