Adani coal poised for export as insurance giants pledge cleaner future | Insurance Business Australia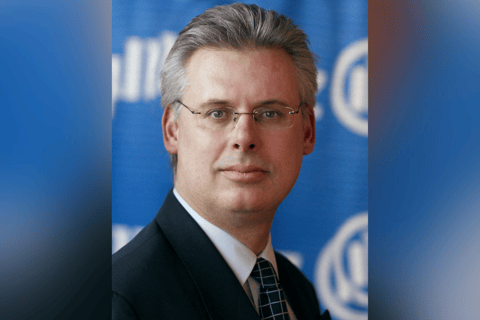 According to the Adani Group, at the end of December, the first coal shipment from the central Queensland Carmichael Mine was ready to leave its Australian export terminal despite years of environmental campaigning and the refusal by major insurers to offer coverage for the project.
However, three weeks later, the coal's exact status is not known publicly. By publication time, Adani and the North Queensland Export Facility (NQXT) had not responded to Insurance Business questions about the coal's exact whereabouts.
Adani is thought to be concerned about revealing the shipping schedule and the coal's location to fossil fuel activists.
Read next: Climate campaigners continue battle against insuring Adani coal mine
In November, an Adani Group spokesperson told IB that their coal mining project has the required insurance coverage in place.
At the same time, at the COP26 Climate Change Conference in November, the Insure Our Future campaign released its annual scorecard ranking the 30 leading primary insurance companies on their policies towards insuring and investing in coal, oil and gas.
Global coordinator Peter Bosshard said much more needed to be done by the entire insurance industry. "Insurance companies need to follow the science and stop insuring all new coal and oil and gas projects if they want to regain their credibility as climate leaders," he said at the COP26 conference.
However, according to the scorecard, many of the world's major insurers are significantly scaling back from insuring and investing in coal. Allianz ranked number one for ending fossil fuel insurance, third best for ending fossil fuel investment and second best for other climate policies.
Nicholas Scofield (pictured above), chief corporate affairs officer for Allianz Australia told IB that the Allianz policy is a combination of both financial and moral imperatives.
In 2018, Allianz stopped both investing in and insuring any new stand-alone thermal coal mines or thermal coal generated electricity plants. From July 01, 2021, the company ceased underwriting dedicated thermal coal infrastructure.
"Those thresholds get tightened progressively," said Scofield.
He said that the company had placed restrictions around the percentage of revenue that mines and electricity generation gets from thermal coal.
"Essentially, we get 95% out of the thermal coal sector and its supply chain by 2030," said Scofield.
Under Allianz's Thermal Coal Transition Plan, from January 01 next year Allianz will no longer provide property and casualty insurance or make proprietary investments in any company that plans a new coal mine.
The restrictions also apply, said Scofield, to any existing mining company that generates more than 25% revenue from coal mining or produces more than 10 million tons of coal annually.
"Also, from January 01, 2023, Allianz will no longer provide property and casualty insurance or make proprietary investments in energy companies that have more than 5,000 megawatts of installed coal generation capacity, build new coal-fired power plants, or generate more than 25% revenue or more than five gigawatts annually from coal," he said.
Scofield explained that these revenue thresholds will reduce over time.
"By 2040, the revenue threshold will reduce to zero. In other words Allianz will no longer insure or invest in any company that generates revenue from the use of thermal coal," he said.
Scofield said there are similar restrictions on the service providers of thermal coal, including maintenance and engineering services.
"So particularly focusing on the sort of services that go to maintaining the ability for a mine or electricity plant to operate," said Scofield.
For example, from next year that will include service providers who generate more than 25% of their revenue through services provided to a thermal coal mine or coal powered electricity plant.
"As I mentioned, there's also the dedicated coal infrastructure element and that applies to investments and underwriting," he said.
From July 01 last year that total withdrawal also included coal ports and railways deriving more than 51% of their revenue from the thermal coal industry.
However, there is an important caveat that applies to all of Allianz's restrictions on its coal industry insurance and investments.
"There will be exemptions for companies with a transition plan away from thermal coal that is at a pace that is compatible with the scientific pathways of limiting global warming to 1.5°C," said Scofield.
He said that plan would need to be confirmed by an independent third-party performance assessment.
Some of the criteria used to assess a transition plan include, said Scofield, a public commitment to phase out coal and a corresponding long-term strategy, plans to close or divest coal assets and company-level greenhouse gas reduction targets.
"Renewable energy business activities of such companies will continue to be insured or financed if an overall coal phase-out plan is in place," he said.
Insurance Australia Group's (IAG) commitment to getting out of the fossil fuel industry is somewhat similar to Allianz's. Some of those commitments were released in IAG's first Climate Action Plan in 2018. More came later at the time of COP26 in a new Climate and Disaster Resilience Action Plan.
Read next: COP26: How can the insurance industry help the world fight climate change?
However, there are some key differences.
If all goes to plan, Allianz will be virtually completely out of any coal and coal supply chain underwriting and investment commitments by 2030, while IAG will likely be about halfway there and is committed to net zero emissions by 2050. However, at this stage, the Allianz commitments are yet to be extended to gas. On the extraction side, IAG includes all fossil fuels: coal, crude oil and natural gas. However, IAG's explicit commitments on the extraction side concern underwriting and don't include investments. IAG has separate interim targets for investments geared towards net zero by 2050.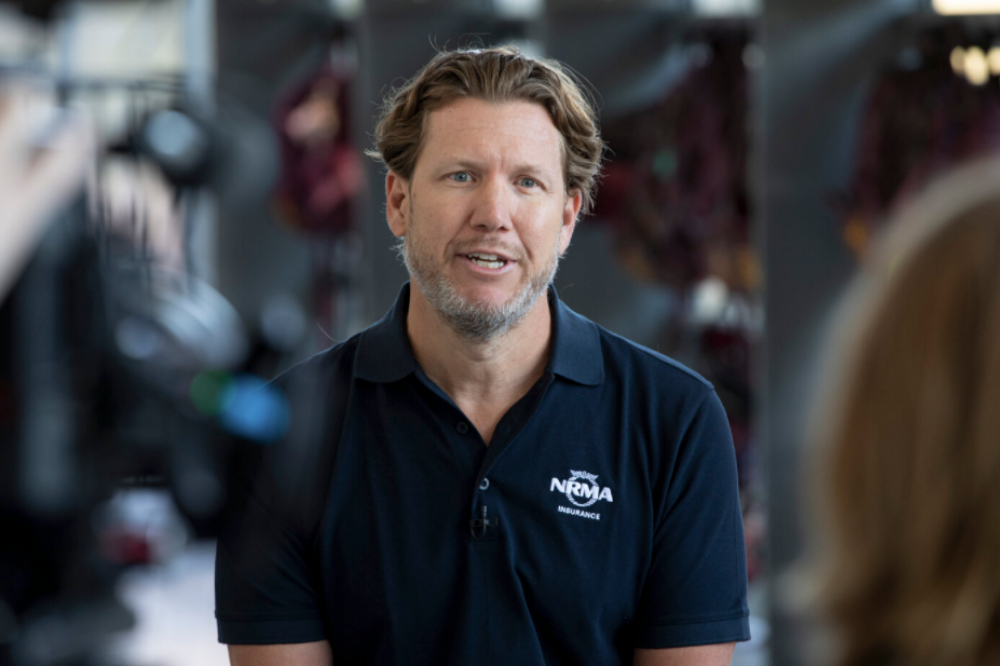 "As part of going down the road to our 2050 Net Zero commitment there are a few things we've done in the underwriting and in the investment space," said Ramana James (pictured above), IAG's executive general manager for safer communities.
"So, in underwriting, we've said that we're going to cease underwriting entities that are predominantly in the business of extracting fossil fuels with power generation from fossil fuels by 2023," he said.
James said IAG is on track with currently less than one million dollars in GWP.
"The plan is to go all the way to zero on that," he added.
This applies to the extraction side of all fossil fuels.
"On the power generation side there'll be some times when we've been more specific on coal in power generation," said James.
Like Allianz, IAG has acknowledged that gas will play an important role in a transition to clean energy and needs to be phased out over time.
"We can't just suddenly not have any oil and gas alongside having no coal," he said.
James said IAG's investments are heading in a cleaner direction.
"We've got statistics that talk to the amount of carbon intensity in our investments that are generally reported as tonnes of CO2 emissions per million US dollars invested," he explained.
James said that, back in 2017, IAG had just under 220 tonnes of emission per million US dollars in equity portfolios.
"Since then, we've been actively acknowledging that carbons have an impact on climate change which is bad for our insurance business but also that there will be increased risk of stranded assets and that carbon intensive organizations and industries are likely to be less profitable through time," he said.
As result, IAG's numbers are now around 55 tonnes of CO2 emission per million US dollars invested.
"So this is an example of how corporations can actively manage carbon intensity through their equity portfolios," said James.