Marine insurance shedding tradition – but brokers remain key | Insurance Business Australia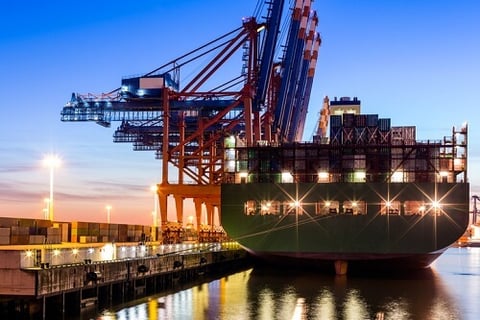 Marine might not be the first area of insurance that springs to mind when you think about the modernisation of the industry.
Thought to be the oldest form of insurance, the sector retains a somewhat traditional image – but with the world of shipping undergoing a digital revolution, marine insurers cannot afford to be left behind, says insurance-focused tech firm Concirrus.
Started as an Internet of Things (IoT) company in 2012, Concirrus was approached by a marine insurer in 2016 which was interested to know whether data and IoT could be applied to commercial marine insurance.
"Unlikely? Perhaps, but we could see that the maritime industry was bursting with data that, with some clever technology, could be repurposed, to offer invaluable insights to marine insurers, resulting in a win-win for both sides," says CEO Andy Yeoman.
The firm has since pivoted its business to focus entirely on insurance, predominantly in the marine space where Yeoman says there is the potential for huge transformation as technology penetrates the sector.
"We know we are entering an age where there's going to be more data, at a higher frequency, about more things, in a more varied format, and we are going to have to use that data – just look at the Insurance Act, which says that if you could have known, you should have known," the CEO said.
"It's an inevitability that the individuals involved in the insurance process will have to rely on technology to help support or make some of their decisions."
But in contrast to the age-old fear that tech firms will help edge brokers out of the value chain, Concirrus views the intermediary as a vital part of the process.
"We've done a 180 when it comes to brokers. Our belief looking at it initially from the outside of the market was that brokers were probably the people with the most to lose. Because in a fully digitised market, what's their role?" Yeoman said.
"Whereas in actual fact, you realise that the brokers are perhaps the glue that holds the industry together, in that they maintain the relationships with the customers and they maintain the relationships with the insurers and reinsurers. If anything, they are probably the key to the market."
While the CEO says there is "no doubt" that the role of brokers will change in the coming years, he believes that technology will only enhance their offering.
Yeoman added: "Everybody always worries about the market contracting, but I actually think it's going to expand. I think the evolution of technology will open up new insurance products, which will allow more risk to be underwritten, rather than less."
Related stories:
JLT snaps up Hamburg-based specialty marine insurance broker
XL Catlin-backed report calls for multi-sectoral approach to ocean risks