ICA: Flood-affected communities back extreme weather resilience investment | Insurance Business Australia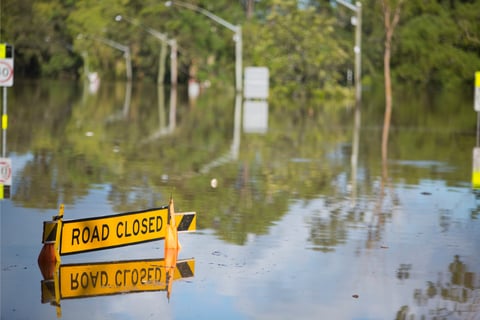 Two-thirds of Australians living in communities impacted by the recent catastrophic flooding in Queensland and New South Wales (NSW) have backed calls for Australian governments to invest in extreme weather resilience, according to the Insurance Council of Australia's (ICA) new survey.
The survey of over 1,000 people from three flood-impacted regions in southeast Queensland and NSW found that 51% of the respondents said state and federal governments have shared responsibility in investing in extreme weather resilience, 22% said only state governments, and 11% said only the federal government.
Meanwhile, over 90% of those who want more investment in extreme weather resilience urged the federal government to at least double the funding, with 57% saying it should spend whatever is required.
"With two-thirds of those impacted by the most recent devastating floods calling for funding to be significantly increased, it's way past time for governments to act," said ICA CEO Andrew Hall.
Read more: ICA calls for Australian governments to lift funding for extreme weather
The ICA survey revealed that flood-affected communities understand the factors driving insurance affordability and availability constraints, with 47% claiming that flood risk makes flood cover difficult or expensive to obtain, 11% citing climate change, and one in five citing insurer profits. Concerningly, 37% of the respondents said they do not have enough insurance to rebuild if required.
Moreover, 94% of the respondents suggested better controls on where homes are built to avoid flood risk.
"Impacted communities clearly want state and federal governments to work together to solve this issue and see both levels of government equally responsible," Hall said. "The community also clearly understands the folly of allowing development to take place on floodplains."
The ICA has been calling for all Australian governments to increase funding for extreme weather resilience. In particular, it has called on the government to doubling federal funding to $200 million annually until hitting $2 billion over the next five years. Its policy platform, "Building a More Resilient Australia," outlined six measures to make vulnerable homes and communities more resilient to floods, cyclones, and bushfires.
Hall commented: "Insurers have a ready-made plan for investment in projects that will better protect extreme weather-exposed communities. We're also ready to start work with governments to review land-use planning, improving building standards, and removing state taxes on insurance products."