Tego chief on providing coverage where others can't | Insurance Business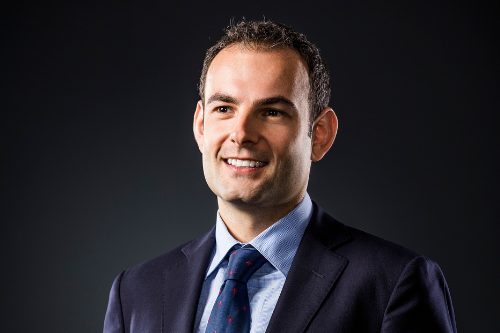 As the world continues to grapple with COVID-19, healthcare practitioners remain among the professionals of the hour, and here Insurance Business shines a spotlight on medical indemnity insurance by catching up with Tego Insurance founder and chief executive Eric Lowenstein (pictured).
The CEO, who believes the hard insurance market won't turn around for some time, noted: "It's a hard market for indemnity insurance across the sector, and insurers have considerably reduced their appetite in several specialisations, including radiology, cosmetic surgery, IVF (in vitro fertilisation), and aged care facilities.
"Insurer appetite is also limited for clinics providing COVID-19 testing and respiratory services. For medical practitioners, it is particularly tough for those in neurosurgery, cosmetic surgery, and bariatric surgery. Increasing claim trends and healthcare inflationary costs are among the contributors."
According to Lowenstein, the specialist healthcare underwriting agency has seen an upsurge in inquiries about exposures linked to the pandemic. He cited questions surrounding doctors' contractual obligations when treating public patients in private hospitals, amid a push to get surgery moving again following last year's coronavirus-related halts.
"Some insurers have excluded COVID-19 exposures, while others are removing vicarious liability from med-mal (medical malpractice) policies, leaving a key risk uninsured and causing a potential E&O (errors and omissions) liability for placing brokers," the Tego chief told Insurance Business.
"Cover is being limited or excluded for abuse claims. The aged care royal commission has turned a blowtorch on that sector, prompting many underwriters to quit the market or reduce their exposures by imposing sub-limits."
Read more: Just what the doctor ordered
Lowenstein also pointed to the rapid technological advancement in healthcare, highlighting the advent of telehealth and health-monitoring wearable devices. New research into vaccines and other treatments, noted the 17-year industry stalwart, is leading to additional risks as well.
"Continuous advances in research and technology are changing the complex risk landscape, including creating new cyber and privacy threats, for which insureds need protection," said Lowenstein.
"In some cases, insurers are excluding privacy and cyber exposures entirely from med-mal policies. This may lead to further segmentation of the market. For example, traditional med-mal cover may evolve to exclude cyber risks, with insureds requiring specific cyber coverage."
Through all this, according to the agency boss, Tego is experiencing growth due to its ability to be nimble and provide coverage in cases where insurers have been unable to do so.
"Our portfolio is growing, as is our team and market share," asserted Lowenstein. "Tego was founded on a recognition that existing traditional indemnity and liability products were inadequate as medical practitioners and healthcare entities required more tailored solutions.
"Traditional insurers have been slow to respond to those needs, and Tego's focus is to continue to draw on our deep industry experience and provide superior solutions where others cannot."