This insurer has a new PI offering and answers the phone quickly | Insurance Business Australia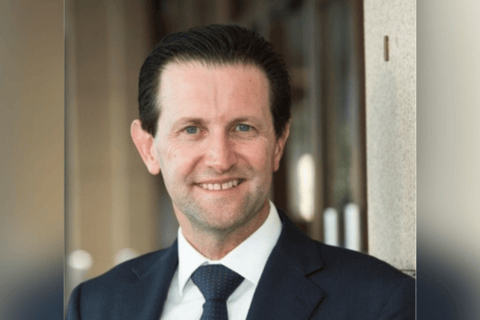 Slow turnaround times from insurers are a huge issue for brokers. During two years of the COVID-19 pandemic those times have worsened according to many brokers and industry insiders.
"I would say at least five times what it was pre COVID," said Carl King, managing director of Perth-based Apollo Risk Services, in a recent interview with Insurance Business.
Read more: Omicron impact: insurers failing to answer phones?
General insurer Berkley Insurance Australia (BIA) is launching a new professional indemnity (PI) insurance product on the Steadfast Client Trading Platform (SCTP) on Monday. In its media release announcing the launch, the insurer claims to be "renowned for its fast turnarounds."
IB asked BIA's CEO Tony Wheatley (pictured) to justify this claim.
"The secret is pretty simple, yet seemingly hard to replicate," he said.
"Answer the phone, respond to emails and call people back. The underlying principle being to deal with people the way you yourself would want to be dealt with," Wheatley added.
The CEO said this hinges on employing people who can put themselves in the brokers' shoes and who are committed to providing responses to brokers as quickly as possible.
"We know that the sooner we respond the better chance the broker has of securing the business. Every day that goes by reduces that significantly and costs the broker business," he said.
The insurance company also needs to provide, said Wheatley, systems and processes that support this including single point of entry IT systems, delegated authority and one touch document production.
"Management then needs to get out of the way and let the underwriters do their thing," he said.
Wheatley said PI is one of their core products and they always planned to add it to the Steadfast platform once the process could be automated.
However, how easy is it to automate a process in an insurance area like PI that can be very complex?
"I think most people understand that not everything can be underwritten automatically so we spent a lot of time ensuring referrals via online platforms get to our underwriters and are responded to in the same way as any other business that comes to us," he said.
Wheatley said the key to automation is to maintain the personal touch.
Launching a new product in the PI arena could have its challenges. The PI market has been notoriously hard in recent years.
"Market results of the PI business have been poor for many years following nearly two decades of soft market conditions. Large accounts have driven a significant amount of losses but they are not the only sector that has been hit," he said.
However, he said for many years BIA has had a growing portfolio of SME business in PI and despite challenges they have not had to deal with a frequency of large claims.
"Our aim is to maintain rate increases at modest levels to ensure we allow for increasing costs and provide a level of certainty to our customers," he said.
BIA's target market for their new PI offering, said Wheatley, is miscellaneous professions, generally under $10,000 premium that don't require a lot of underwriter attention.
Read next: Is the hardening PI insurance market about to crack?
"This includes consultants, managers, educators, travel agents and the like," he said.
One positive feature of the way Steadfast has designed its PI offering, added Wheatley, is the way the system is able to ask different underwriting questions based on the occupation of the business.
However, the PI area does have its issues
"There are certainly challenges in providing capacity for some professions," said Wheatley.
"From a broking perspective placing some of these professions has become near impossible and while insurers tend to take the blame for that, the reason is usually that there is an inherent imbalance in the risk v reward structure of those professions," he added.
Then there's the added difficulty of dealing with the hard market.
"This almost unique reality we have of hard and soft markets in the insurance industry does not work to anyone's favour over the long term," he added.
Last year BIA introduced a product designed to accelerate the insurance process: bindIT. The new broker platform simplified applying for a quote and binding a policy by streamlining the interaction between the broker and their client.
BIA also claims to be the leading provider of standalone general liability on the Steadfast broker platform.