Building insurance cost calculators debate: ICA and Allianz respond | Insurance Business Australia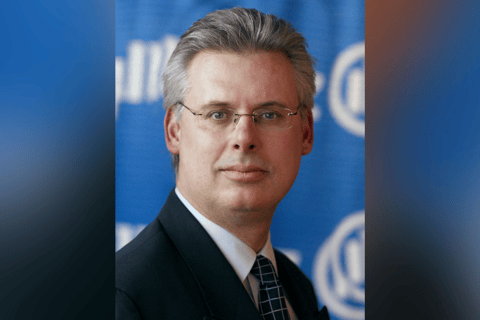 Insurance Business recently published an interview with Marty Sadlier, director of MCG Quantity Surveyors, based in Sydney. Sadlier strongly argued that online building insurance cost calculators are inaccurate and a big part of Australia's underinsurance problem. Figures show that more than 80% of Australians are underinsured on their properties. He said this problem could be solved if quantity surveys were a mandatory part of purchasing domestic and commercial property insurance.
In the interests of balance, IB reached out to the Insurance Council of Australia (ICA), insurers and brokers for their views on online building insurance calculators.
An "essential role" says ICA
"The ICA recognise the important role of rebuild and contents calculators within the insurance process," said the ICA in written responses to questions from IB. On its website, the ICA has a link to CoreLogic's Cordell Sum Sure calculator.
The statement said calculators play "an essential role" providing consumers with the tools to ensure their insurance coverage is appropriate.
"Insurance rebuild and contents calculators are one of several information sources available to assist consumers to make informed decisions of the cost of rebuilding or replacing for insurance purposes," said the statement.
Read more: Underinsurance: Should building cost calculators be scrapped?
The statement also said a calculator is designed to reduce the risk of "both underinsuring or over-insuring home and contents."
The ICA said many factors contribute to underinsurance. "Insurance attitudes, behaviours, and knowledge of policies, along with the increasing occurrence and intensity of weather events connected to climate change, construction cost inflation and wider cost-of-living pressures all impact underinsurance," said the statement.
CoreLogic is a US headquartered property data and analytics firm that provides the Cordell Sum Sure calculator. The firm acquired Cordell, an Australian construction data business in 2015 and the current calculator is an updated version of the original Cordell Online Calculator.
On its Australia website, CoreLogic says "Cordell Sum Sure is a user-friendly online calculator that delivers property rebuild cost estimates, quickly and easily." It says the estimates are based on "timely data" and "remove the guesswork from property insurance."
The ICA response to IB included background from Sydney based CoreLogic Australia.
The many uses of rebuild cost calculators
"Rebuild cost calculators are used and incorporated into many use cases across many industries where a rebuild cost estimate is required," said the background. "For example, CoreLogic's Cordell Sum Sure is utilised by major banks and digital lenders, reinsurers, insurers, brokers, repairers, claims management companies and Australian homeowners."
In the interview with IB, Sadlier said when it comes to calculating a certifiable, accurate cost for rebuilding, most industries don't turn to cost calculators.
"If a builder wants to put a tender in to build something, they don't use a valuer to come up with what the construction costs will be," he said. "A bank also doesn't use a valuer, or a developer wanting to select a builder - and none of them use cost calculators."
However, the background from CoreLogic argued that its calculator is an accurate estimate.
"It's a real-time, 'live' rebuild calculator which maintains a regularly updated view of construction input prices, building code requirements, building methods, transport, storage and local wage costs," said the background. "It produces an estimate of what it will cost to rebuild your house at your location at today's prices – and includes the ancillary costs, fees and incidentals (demolition and waste removal)."
Read next: Industry invited to tackle underinsurance
The background went on to say that the firm maintains thousands of virtual house models to assess the requirements and resulting cost of rebuild for "any property in Australia".
An update to the calculator is expected early in 2023.
"A forward-looking calculation of costs and labour rates is set for launch early next year which will further assist consumers in understanding the likely costs of rebuilding in the future," said the background.
Allianz supports online building insurance calculators
The global insurer, Allianz Australia also responded to IB's questions.
"Allianz is supportive of online building insurance calculators, as providing customers with access to them is in fact part of the General Insurance Code of Practice (the Code)," said Nicholas Scofield (pictured above), the insurer's chief corporate affairs officer in Australia
He said Allianz believes they do help consumers understand what their building's insurance cost will be.
"There is nothing preventing a policyholder engaging a quantity surveyor if they wanted to get further information on the cost of rebuilding," said Scofield. "However, such reports can be costly, so making them mandatory would significantly increase the cost of purchasing a home insurance policy."
Scofield also doubted that the quantity surveying industry would have the capacity to provide reports on every new home insurance policy.
IB is continuing to gather industry views on opinions about online building insurance cost calculators.