Commercial property insurance – is it worth having? | Insurance Business Australia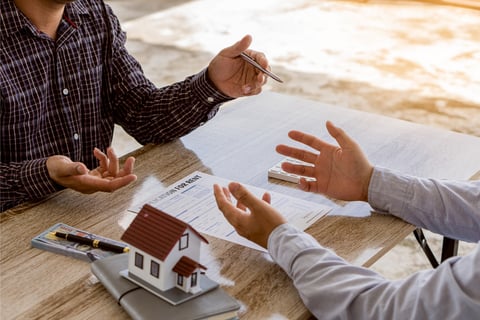 A commercial property is among a business owner's biggest assets, and the damages and losses it sustains from an unexpected catastrophe can deal a devastating blow to a company's operations and profitability.
When a disaster strikes, it is often not just the structure of the building that is affected. The impact is felt throughout the business as equipment and machinery may also be damaged, inventory lost, and potential earnings gone. These situations highlight the importance of having the right protection.
This is where commercial property insurance comes into play. This type of coverage provides businesses financial protection if the building they operate from – either owned or leased – and the contents inside it are lost or destroyed due to man-made or natural calamities.
How does commercial property insurance work?
Also referred to as business property or commercial building insurance, this kind of policy works like home insurance but for non-residential properties. It covers the structure of the building and its contents if these are damaged or lost due to an unforeseen occurrence such as weather disasters, fire, or vandalism.
Commercial building insurance pays out the cost to repair or rebuild the property and replace things that are essential to a business's operations.
What does commercial property insurance cover?
The type of protection each policy provides varies between insurers, but business property insurance typically covers damage or losses caused by storms, fire, flooding, lightning strikes, earthquakes, hailstorms, unexpected leaks, falling objects such as trees and building fragments, burglary, explosion, and vandalism.
In terms of structure, commercial property insurance covers the roof, walls, and ceiling, while contents protection includes fixtures and fittings, furniture, and equipment and machinery that a business cannot operate without.
Vehicular accidents and machinery breakdowns may also be covered but companies often need to purchase additional policies. Some insurers also offer coverage for flood damage only as an optional add-on.
Read more: ARPC report explores value of extending coverage to include cyber terrorism
What does commercial property insurance exclude?
There are certain events that a business property insurance policy does not cover, including looting, invasion, war, and terrorism. Damage done intentionally and those resulting from gradual deterioration, poor maintenance, rusting, mould build-up, insects, and rodents are likewise excluded from coverage.
Most commercial building insurance policies also do not provide protection to items that are deemed non-essential to the ongoing operations of a business, including artwork and jewellery.
Additionally, policies do not cover anything that is not a physical risk such as business interruption, cybercrime, loss of income, and legal liability. Protection for these types of exposures, however, can be purchased, along with commercial property insurance, via a tailored business insurance pack, also known as a "biz pack," which provides companies with a more comprehensive coverage.
What factors impact the cost of commercial property insurance?
Just like in other types of business policies, premium prices of commercial property insurance are dictated by a range of factors, including:
The age of the property: Rates for older buildings are higher than those for newer commercial spaces as the latter often incorporate modern safety features.
Location: Some areas face greater risks than others, which can push up insurance costs. Commercial properties in regions that have had a large number of claims are often expensive to insure.
Size of the building: Bigger commercial properties typically have higher premiums as these are more costly to rebuild and repair.
Equipment and machinery: Insurance rates for businesses using specialised equipment are more expensive as this may be difficult to replace. For the same reason, companies with older, outdated machinery get higher premiums as well.
Safety and security measures: The type of security strategies a company implements also impact insurance costs. Having closed-circuit television (CCTV), monitored alarms, security patrols, deadlocks, and reinforced entry points can help a business bring down premiums.
Total value of contents: Premiums are also dependent on how much equipment, fixtures and fittings, furniture, and stock inside a commercial property are worth.
Read more: "Quite hefty price increases" in commercial property insurance
What should owners consider when taking out commercial property insurance?
To find the right policy that fits their needs, businesses need to consider a range of factors. These include:
Range of cover: Policies should provide the right types of coverage necessary to protect the commercial property.
Exclusions: Businesses should be aware of policy exclusions as these may impact the effectiveness of coverage.
Premiums: The cheapest policies do not always provide the best coverage, so companies must determine if the rates match the coverage they need.
Excess: Businesses must choose an amount they can afford to pay before their policies kick in.
Payment flexibility: The payment terms must fit an organisation's financial situation.
Additional benefits: Businesses should also consider what additional coverages their policies offer. Typical add-ons include machinery breakdown and vehicular impact coverage.
How much commercial property insurance do business owners need?
Commercial building insurance is designed to restore a property to the same state before the damage occurred. This means that the coverage must be enough to repair or rebuild the structure and replace it contents at today's prices without depreciation from wear and tear, which is also known as replacement cost coverage. Industry experts recommend that companies use this method to calculate how much financial protection they need instead of actual cash value, where the cost of depreciation is deducted.
Read more: The crisis in commercial heritage property insurance
Is taking out commercial property insurance worth it?
Disasters strike often with little or no warning, and in a matter of minutes can leave a commercial property seriously damaged. Having the right coverage can help a company restore their commercial space to the same condition before an unexpected calamity. Apart from offering financial protection, commercial property insurance can provide business owners peace of mind in knowing that if a disaster hits their building, they will be able to withstand the losses and recover quickly.