Cover Genius eyes Airbnb opportunity | Insurance Business Australia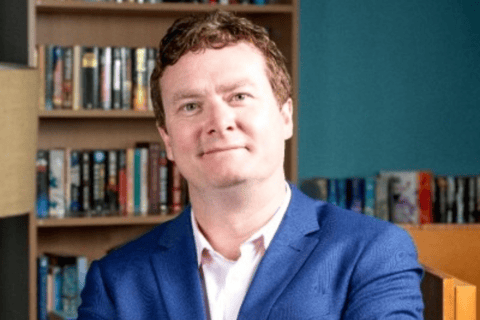 A study released by Cover Genius, the Sydney-headquartered global insurtech, has found that 99% of Australian short-term rental hosts want embedded insurance on their rental listing sites like Airbnb and Booking.com. The study said traditional insurers have delivered "remarkably poor customer outcomes" to this new section of the property market.
"Most hosts currently have overlapping coverage – landlord insurance and additional protection offered by their short-term listing sites," said Barney Pierce (pictured above), the Cover Genius SVP of partnerships for APAC.
He said an on-demand, embedded offering that streamlines host protection and landlord insurance has the potential to eliminate overlap and help hosts save money on either their policy or listing fees.
Can an embedded offering tempt short term rental sites?
"Like most customers, property owners are in search of convenient and intuitive insurance experiences and we believe embedded insurtechs are best placed to deliver this solution," said Pierce.
He said his firm's embedded short term rental insurance for holiday parks and campgrounds could be used as a model for a similar offering on short term rental property sites. In July, Cover Genius announced a partnership with RMS Cloud, a property management systems provider to offer online, completely digitised coverage.
Read more: Cover Genius and RMS Cloud offer holiday park operators insurance
"Through the integration, holiday park operators can seamlessly offer their residents comprehensive protection from one centralized platform, including liability and natural disaster coverage, with optional upgrades such as property values, RVs and contents," said Pierce.
At the time of that launch, Cover Genius CEO Angus McDonald said his firm sees "immense opportunity in the property space for insurtechs to streamline the customer experience."
Pierce said RMS Cloud is one of his firm's growing number of proptech (property technology) partners who offer home and property protection. He suggested Cover Genius is ready to offer that in the short-term rental space.
"Cover Genius is uniquely positioned as the only insurtech with global end-to-end capabilities," he said. "This means that we can bring a solution to market for a partner, from any industry, who wants to protect its global customer with any line of insurance or warranty - regardless of their country, language or currency."
Pierce said there's "growing interest" among proptech partners for help with enabling their customers to protect their homes through "a single, tech-enabled platform."
Can insurtechs overcome the property sector's legacy systems?
One of the challenges Cover Genius and its partners face is legacy systems. Pierce said companies in the property space are faced with the challenge of how to move past traditional insurance models, and instead, he suggested, offer embedded options.
"Property insurance is tied to legacy systems and have evolved very little despite significant tech advancements over the last few decades," he said.
Pierce, supported by his firm's new research, said customers are demanding more intuitive and convenient online insurance options.
"Rather than being forced to get insurance separately in a 'second step' from the event or purchase they're looking to insure, customers would prefer to receive embedded protection because of the convenience it offers," he said.
The Embedded Insurance Property Report surveyed more than 15,000 renters, landlords and homeowners across 16 countries including Australia. The survey was commissioned by Cover Genius and conducted by Momentive.ai, a California based firm that describes itself as "an agile experience management company." The company uses AI to analyse data and developed the software program SurveyMonkey.
The global ambitions of insurtechs
In recent years, Cover Genius has experienced massive growth. In 2020, research company Statista on behalf of the Financial Times, reported that the Australian born insurtech was experiencing compound annual revenue growth rates of nearly 500%. The report said the firm's revenue was more than US$90 million in 2018.
Read next: Why insurtechs embark on world domination
"We're solving a really big ambition," said McDonald in an Insurance Business interview in late 2021.
"We've got a massive goal to be a distribution platform across the whole globe, that's end to end, that allows you to be able to sell a product but also service it, and then handle the claims as well, and allows for our partners to embed it within their own digital platforms," he said.
In August, IB reported on the firm's expansion of its leadership team with hires from Google and Munich Re Digital Partners.
Pierce was one of the newcomers. He previously held leadership positions at Google, handling go-to-market, sales and partnerships for the company's media and marketing technology business in the US and Australia.
McDonald said, in prepared remarks, that the global executive hires are key toward helping the company scale its operations.