Chief executive lifts the lid on upcover's pivot | Insurance Business Australia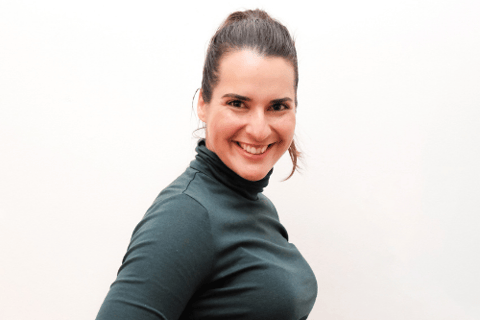 Start-up upcover has started over, launching an SME proposition backed by Professional Risk Underwriting (ProRisk). Here upcover co-founder and chief executive Skye Theodorou (pictured) talks about the new embedded insurance and API-driven (application programming interface) technology platform, which she believes will "bring business insurance into the 21st century".
Previously partnered with Agile Underwriting Services and food delivery platform EASI, Theodorou's camp pulled the plug on its delivery solution earlier this year, following upcover's first launch last November. Called a "pivot" in the insurtech realm, the change in direction saw upcover relaunch about two weeks ago.
Lifting the lid on the switch, the CEO told Insurance Business: "Our objective was always to expand out to SMEs, and we were deciding if we could do both or just focus on one, because we're a small team. And we decided to turn off the platform and rebuild completely with all the lessons that we learned from the first platform. It was a big call.
"We made a mutual decision with Agile to discontinue the product. One of the reasons was volatility in the delivery rider market. A secondary reason was the administrative burden of administering a product that's priced at 70 cents a day. [The decision] meant that we could no longer support EASI."
For the start-up's previous run, according to Theodorou, they did about 350 transactions and in 60 days got to around 100 customers. It wasn't all in vain, though.
"The learnings we had from it were phenomenal," noted the upcover boss. "The interest and the customer base that we saw from it was really positive, and what we've done is we've taken that learning. The whole intention of the delivery product was to build a proof of concept with a segment that we really cared for, which was delivery riders, to expand out to other occupations. That was always our intention."
Meanwhile, when contacted by Insurance Business, Agile co-founder Ben Webster commented: "Skye, [chief operating officer] Anish [Sinha], and their team put their customers first, and we're excited to see the next evolution of upcover."
Moving forward, said Theodorou, they are "definitely" expanding beyond gig economy workers. Currently, upcover 2.0 offers low-level complexity insurance to health professionals, allied health professionals, and wellness professionals.
Theodorou revealed: "The strategy is to build as many product integrations as possible so we can offer as many products as possible. Feedback from customers has been that they want more products, which is great. So, we're already working on public liability for tradies.
"We're aligning a number of products with ProRisk. Next year, we'd love to do professional indemnity insurance, as well as cyber insurance and management liability. Right now, we're focussed on core products like public liability."
Essentially, what ProRisk offers via the intermediated market, upcover will provide direct. The start-up's technology, which features a streamlined question set, facilitates the completion of a business insurance quote within one to two minutes and can also be offered as an embedded solution for companies.
"ProRisk has partnered with a number of insurtechs over the last 10 years," said ProRisk executive director Hamish McDonald Nye, "and we see the potential for substantial expansion in this form distribution and customer experience. upcover is an exciting and innovative business on the cutting edge of digitally-enabled distribution for the SME market."
Theodorou, meanwhile, went on to tell Insurance Business: "We spent two or three months just in the testing and compliance phase to make sure that we're really happy with the product and the platform experience. It's been wildly supported by our investors and also by ProRisk.
"We're really, really excited about the potential of this, because it's fundamentally taking the learnings that we had from the food delivery app and expanding that and making it scalable."
Additionally, in Theodorou's view, upcover has the potential to help brokers.
She said: "Brokers would spend an inordinate amount of time on low-value premium and commission-giving products for small businesses. I think even for brokers there's a solution for them that they could streamline the experience incredibly, by offering a product that they can feel comfortable to get behind.
"I think they would probably welcome a streamlined solution where they can still win business for this portion of the market, but then also not have to worry about the time and energy that it takes for them to be able to quote and win it."