Ausure launches automated quoting software | Insurance Business Australia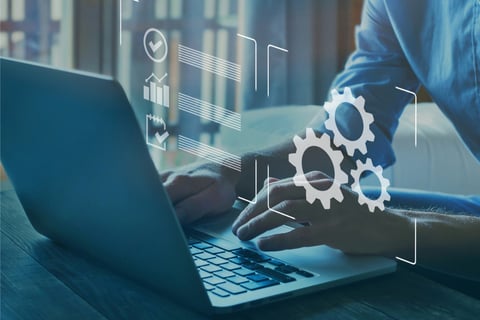 Ausure, one of the largest insurance and financial advisory networks, has launched automated quoting software in the latest version of its digital programme to improve the efficiency of its authorised representatives (ARs) and broking staff.
Developed in association with Ensurtek, Ausure's robotic process automation (RPA) completes business processes by software robots that emulate human behaviour, saving brokers and ARs up to 18 minutes for each property quoted. Currently, it can quote up to 250 residential properties a day.
"Being able to build the RPA into our home insurance processes is a giant step forward on our systems journey," said Ausure CEO Scott McCarthy. "Across our group, we do hundreds of home insurance quotes for new [businesses] and renewals every day, which is a significant cost keying data into [insurers'] systems. To be able to automate this using the RPA is a game-changing efficiency gain that will continue to increase as we add more classes and functionality to the RPA."
Read more: Ausure acquires Insure 247
Ausure AR's Luxury Homes and Insure 247, which Ausure acquired in 2021 to gain presence in the digital space, were the first companies to use the new automated quoting software, starting with home and content insurance as the first class of business to test.
247 Systems – Insure 247's virtual insurance distribution system using a digital-first, cloud-based platform offering integrated transactions among clients, brokers, and underwriters – has already used process automation associated with its risk management, risk identification, and indictive quoting. However, this is the first time it will use RPA to directly connect to external insurers without an API connection.
Moreover, the new technology leverages 247 Systems' connection to Steadfast Technologies Insight Broking Management Software and digital marketplace Steadfast Client Trading Platform (SCTP) and Ebix Sunrise Exchange.
McCarthy revealed that RPA also reduces the risk of keying errors, adding: "Creating more time for brokers to spend on client advice rather than back-office administration is one of the core focuses of our systems plans, so delivering this RPA functionality greatly helps us with that goal."