Flood claims will slow already sluggish processing times – what to do? | Insurance Business Australia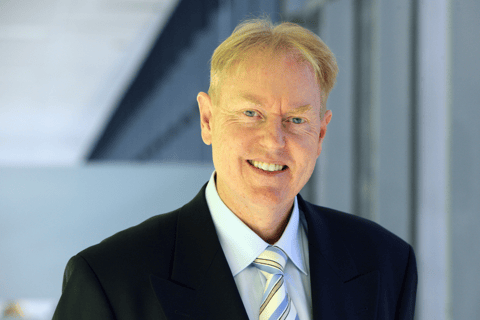 As the pummelling rain moves north of Sydney, insurers are bracing for tens of thousands of flood-related claims. That's on top of 225,000 claims from the previous round of east coast flooding in March and April. According to the Insurance Council of Australia (ICA), insurers have only managed to successfully close about 30% of that claims mountain.
Is it any surprise that, according to recent statistics from the Australian Financial Complaints Authority (AFCA), claim processing delays are the most frequent consumer complaint? By the end of May, the number of those complaints was already 88% higher than the 2021 total.
Meanwhile, said Stephen Browne (pictured above), vice president and country manager of Xceedance, the massive burden of compliance with new regulations has moved insurers' focus away from claims management.
Browne said now is the time for insurers to refocus on claims innovation.
Read next: Sedgwick: What's the best strategy after "costliest flood ever"?
"Slow claims processing and service quality are both issues that can be resolved with technological innovation," said the VP, whose firm specialises in strategic consulting and technology services for insurance companies.
He said the AFCA stats - presented in early June in Brisbane at the Australian Insurance Law Association's Queensland Insurance Intensive - speak for themselves.
"AFCA's Chris Liamos, senior ombudsman for general insurance, noted slow claims processing was the most frequent complaint, followed by, in order: claim amount, denial of claim - exclusion/condition, denial of claim and service quality," said Browne.
Browne suggested that dealing with these issues needs to be a priority and said insurers and underwriting agencies generally dedicate more time and resources to finding ways to better manage claims and pay them faster. He noted the many legislative and regulatory changes that insurers have had to implement in a relatively short time. He listed a few:
Three APRA regulatory guides on product design and distribution obligations, internal dispute resolution, and breach reporting by Australian financial services licensees.
New legislative requirements imposed by the Financial Sector Reform (Hayne Royal Commission Response) Act 2020.
New General Insurance Code of Practice.
Browne said such a massive regulatory compliance burden had pushed claims innovation to the back seat back.
"With an insurance industry talent shortage and catastrophes occurring that increase the number of claims being lodged, something has to give," said Browne. "Unfortunately, claims innovation has been a victim," he added.
He stated that anecdotal evidence suggests that slow claims management and service quality have long been major issues for insureds and also damage the insurance industry's reputation.
Browne said at the AFCA presentation, Liamos said the previous round of NSW and QLD flooding had impacted claims handling, but delays in claims handling were prompted by resources challenges including shortages in materials and trades and the tight recruitment market.
"You can speed most elements of the claim lifecycle, from lodgement, liability assessment, and supply chain management through to payments, subrogation, recoveries, and settlement through automation or improved processes," he said.
Browne said Xceedance uses analytics and intelligent claims processes to close claims faster, reduce costs and improve visibility in claims handling and status.
He also said his firm can help with insurers' talent shortage.
"Xceedance can supplement an insurer's internal resources by providing knowledgeable, experienced talent with no need for extensive investment or training," he said.
Browne said his company's on-demand claims services enable insurers to quickly scale their operations, accelerate claims settlement speeds, handle assessments and resolve customer queries.
"Xceedance also offers a range of back-office functions, including the ability to conduct in-depth, post-event claims audits to inform future claims strategies," he added.
Read next: Global firm lifts lid on automated claims solution
On Tuesday, the federal government declared the flooding across NSW a natural disaster. The declaration activated disaster assistance to more than 20 local government areas (LGAs).
"We have seen some of these impacted communities being hit by floods for a third and fourth time in 18 months, which is extremely distressing to the residents of these communities," said Murray Watt, minister for emergency management.
The flooding has led to tens of thousands of evacuations throughout metropolitan Sydney, Hawkesbury and the Central Coast, with major flood operations still ongoing.
Watt said the federal and state governments were working "to make sure that impacted communities get the financial and other assistance they need as soon as possible."
"Today's announcement will ensure immediate assistance is available to impacted communities, including assistance for people who have lost or had damage to their homes," said NSW emergency services minister Steph Cooke.
Insurance companies are also responding to the disaster.
HCF, Australia's largest not-for-profit health fund and rt Health, a provider of insurance for transport, rail and energy workers have both offered support measures for eligible members. The measures include waivers, temporary suspensions of cover and free telehealth consultations with qualified mental health professionals.
PetSure, the pet health company, extended emergency boarding cover for the pets of flood-affected policyholders.
Insurance Australia Group (IAG), said it had received 1,233 claims in NSW across its brands from the extreme weather event as of midday on July 05 – with most claims received by NRMA for storm damage to properties.