ProRisk executive on why he's "nervous but also excited" | Insurance Business Australia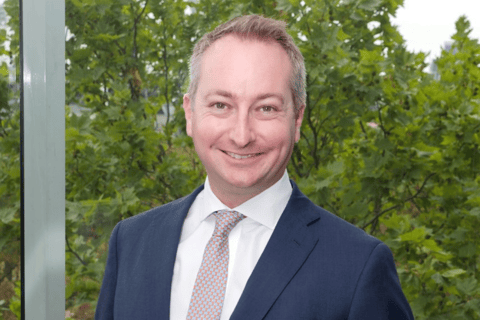 "With everything that's going on with the virus at the moment, I really wanted to do something to give back to the community. And what better way while having fun than signing up to do the Shitbox Rally."
Those were the words of Professional Risk Underwriting Pty Ltd (ProRisk) general counsel and product & technical manager Jaydon Burke-Douglas (pictured), who has teamed up with his brother Brant to take on this year's autumn edition of the cancer research fundraising event.
For the benefit of Cancer Council, the Burke-Douglas duo will join other pairs in driving a 'shitbox' – a car worth less than $1,000 – from Alice Springs to the Gold Coast mostly on dirt roads and camping on stopovers from May 22 to 28. The goal is for each team to raise at least $5,000, half of which ProRisk has already pledged to donate.
Additionally, the underwriting agency is sponsoring the vehicle that will be used by Jaydon's team.
The product & technical manager told Insurance Business: "I've done a couple of these rallies in the past. Once I did a rally to raise money for an orphanage in Mongolia, and we drove from London to Ulan Bator.
"We did another rally probably about 10 years ago in India, and we drove a tuk-tuk (auto rickshaw) from one side of India through Nepal to the other side of India. And that was about a two-week rally."
Read more: Robert Kelly's "euphoria" from supporting incredible cause
Burke-Douglas described such events as not only for a good cause but also "a lot of fun" to take on.
For the Shitbox Rally 2021 Autumn, the Sydney-based ProRisk executive is both anxious and pumped.
"Obviously it's not usual, driving through crocodile-infested swamps in the middle of the Outback," he joked. "I'm nervous but also excited that I'm going to get to see some parts of Australia that I've never really seen before and places that are really off the beaten track.
"And Australia's such a beautiful country. I don't think it's going to be anytime soon that we're going to be overseas, but there are parts within our own country that are just so beautiful and picturesque that I'm really looking forward to it."
Donations to Burke-Douglas's team can be made via autumn2021.shitboxrally.com.au/this-is-serious-mum.