What's the top insurance industry recruitment problem? | Insurance Business Australia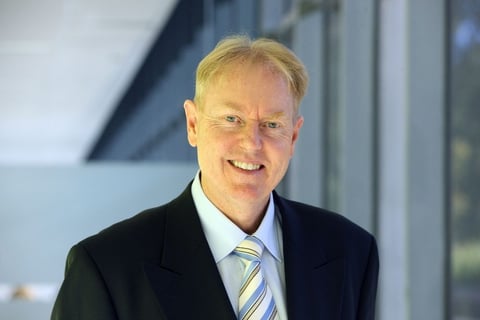 In Australia and globally, the insurance industry's skills shortage is particularly acute in the IT area. Experts say the COVID-19 pandemic is to blame.
"It's IT skills that are in short supply and high demand. Other industries are also seeking people with IT skills, which exacerbates the problem," said Stephen Browne (pictured), vice president and country manager for Australia and New Zealand at Xceedance.
He said the insurance industry is trying to fill the productivity gap that occurred in 2020 and seeking personnel with the required skill sets and knowledge to get the back-office technology right. As a way of compensating for the shortage of skilled digital personnel, some firms are moving personnel from the business side of insurance to IT.
"That's a double whammy because it creates shortages in the operational side of those organisations," said Browne, who's firm specialises in strategic consulting and managed services.
Insurance industry companies are also fighting the shortage by offering big money to attract IT talent. Browne said some IT professionals are being offered between 20% and 40% more in wages compared with pre-pandemic levels.
The ongoing pandemic, he said, has amplified these recruitment issues, especially in the digital area.
Read next: Revealed: Insurance skills most in-demand in 2021
"COVID-19 has forced insurance industry organisations to increase their use of technology as more people work from home and need technology that enables them to do that efficiently. Also, insurance purchasers are more used to an online environment, so they demand that the technology be available to enable easy online transactions," said Browne.
He said many insurance businesses put tech-related projects on hold when COVID-19 first hit, assuming they could pick them up when the pandemic was over.
"No-one expected it would continue this long, so businesses now are accepting this is 'the new normal' so they're getting IT projects back on track and trying to make up for lost time. They need digitally adept human resources to do this."
Recruitment experts recently interviewed by Insurance Business have warned of the increasing difficulties attracting any personnel, not just IT, to the industry.
"The recruitment market for insurance specifically is going to become beyond challenging to attract great people," said James Toth, managing director of specialist recruitment consultancy Kona & Co. Group.
Research from Gallagher Bassett warns of an "overwhelming talent gap" with an impending deadline of retiring baby boomers set to create further complications. Australia based specialist recruitment agency, Fuse, says half of the insurance industry's workforce will retire over the next 10 to 15 years.
Millennials may not be able to fill this gap. In the United States, TalentGuard warns that employee retention among millennials is a problem for the insurance sector. The talent management company estimates that millennials remain in their jobs for just 12-18 months on average.
Back in Australia, the statistics provide further evidence of an insurance industry skills deficit. According to data from SEEK based on job advertisements, the current demand for claims personnel is up by nearly 20% on last year. The demand for brokers is up by more than 10%, and underwriters by about 7%.
Browne said the pandemic has taught the industry lessons about the need for synergies, scalability and adaptability.
"The COVID-19 pandemic has shown insurers they need to redefine their operations for better synergies between offshore and onshore resources, so they can be more scalable and adaptable in the unstable environment," he said.
Read next: How to attract more talent to insurance?
He added that the appetite for offshore resourcing has become more acceptable than ever before, especially as ongoing travel restrictions mean any overseas talent pool that could plug the digital skills gap "has dissolved". Offshore resourcing can help mitigate skills shortages and workplace attrition, said Browne, particularly if locations are not subject to volatile employment markets.
He said in the current environment, insurance industry firms need to find partners who can help them launch new products, drive operations, implement intelligent technology, deploy advanced analytic capabilities, and achieve business process optimisation.
Browne said one option is what Xceedance calls a 'follow the sun' right-shore model.
"The right-shore support model - a combination of resources and technology - enables insurers to be in a stronger position to manage emerging risks like the skills shortage. It enables organisations to flex and adapt to business and market changes," he said.