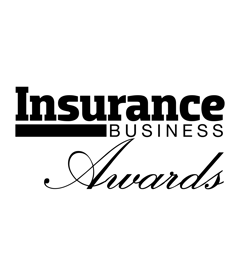 It's not uncommon to hear the phrase "plagued with difficulties" bandied about in a casual fashion. But it took on uncomfortably literal implications in 2020, as COVID-19 ravaged the world and businesses found themselves in the unenviable position of pivoting to accommodate the new normal.
The insurance industry, of course, was not immune from its effects. Insurance Business Australia found itself at the frontline of reporting on developments within the Australian industry, working to gather insights around both the current situation and the likely future as both the pandemic – and the months – dragged on.
Indeed, in many ways the trials of this year have brought a new significance to the Insurance Business Awards. It would be easy to take a doom-and-gloom approach to the events of the year; but in amidst the trials it's critical to celebrate the wins as they come along. People within the insurance space are achieving remarkable things, irrespective of – and sometimes because of – the wider world situation.
For the first time in their history, the Awards were broadcast live over the web, rather than being an in-person event. Looking ahead to 2021, there's no question that it would be great to have everyone back in the same room – and indeed, things look to be on track for that at time of writing – but this year's event was unquestionably a remarkable display of industry solidarity.
Brokers and insurers the country over are to be commended for their resilience in the face of incredible trials. For many, the most immediate challenge was to seek a way to ensure that staff were working within a safe environment. In practical terms, this tended to mean having to engage with a newly remote workforce, which in turn brought its own set of unique challenges.
Yet there was also the opportunity for reflection, as well. The drastic reorganisation of working practices during 2020 has led to considerable discussion about best practices within the industry. Is the current model suitable? Or are there changes that need to be made in the face of the changing way we work and live?
Without simply opting for a centrist stance, it would be fair to say that there are both positive innovations and room for improvement at play in the modern insurance marketplace. But as you'll see over the coming pages, the winning and highly commended businesses have taken key lessons to heart.
Methodology
Process
Insurance Business Australia issued an open call for nominations to the title's country-wide readership of 8,500 insurance professionals
Prospective nominees sent in submissions online – we received 200 of nominations
After a lengthy vetting process, the shortlisted candidates were invited to send additional information to be considered by the judges
Our 30 judges cast their vote to decide on the winners; each awards had it's own judges
Gold Winners and Excellence Award recipients for each category were announced in a virtual awards ceremony in October.
Categories
The Insurance Business Australia Awards featured 28 individual and company categories, recognising employers, teams and leaders from small to large businesses
Key dates
October 7, 2019 -- Nominations open
December 13, 2019 -- Nominations close
October 22, 2020 -- Winners announced on Insurance Business Australia online
Here are the winners of Insurance Business Australia 2020:
National Awards
Australian Broker of the Year
Winner: Max Cuzzocrea, Maxton Insurance Brokers
Australian Brokerage of the Year
Winner: Scott Winton Insurance Brokers
Australian Young Gun of the Year
Winner: Joshua Scutts, Shielded Insurance Brokers
Brokerage Awards
QBE Brokerage of the Year (20+ Staff)
Winner: Scott Winton Insurance Brokers
Excellence Awards:
BAC Insurance Brokers
McLardy McShane Insurance Brokers
Zenith Insurance Services
Brokerage of the Year (6-20 Staff)
Winner: Austbrokers Coast to Coast
Excellence Awards:
allinsure
City Rural Insurance Brokers
Shielded Insurance Brokers
Brokerage of the Year (1-5 Staff)
Winner: CPR Insurance Services
Excellence Awards:
Clear Insurance
Global Risks
Specialist Brokerage of the Year
Winner: CCM Insurance Group
Excellence Awards:
Avatar Brokers
BAC Insurance Brokers
Work Health Options
Best Customer Service from an Individual Office
Winner: Scott Winton Insurance Brokers
Excellence Awards:
allinsure
Australian Elite Insurance Solutions
Dixon Insurance Services
Authorised Representative Network of the Year
Winner: Insurance Advisernet Australia
Excellence Awards:
Community Broker Network
Marsh Advantage Insurance
Best Community Engagement Program - Broker
Winner: allinsure
Excellence Award: Insurance Advisernet Foundation
Best Digital Strategy - Brokerage
Winner: AUZi Insurance
Excellence Award: CCM Insurance Group
Broker Awards
Young Gun of the Year – Independent (1-19 Staff)
Winner: Joshua Scutts, Shielded Insurance Brokers
Excellence Awards:
Joseph Cuzzocrea - Maxton Insurance Brokers
Tate Harris - allinsure
Aimee Williams - Austbrokers Coast to Coast
Young Gun of the Year – Independent (20+ Staff)
Winner: Nick Daffy, McLardy McShane
Excellence Awards:
Lauren Reeves - Guardian Insurance Brokers
Nikita Willis - SRG Group
AXA XL Young Gun of the Year – International
Winner: Caleb Richards Gallagher
Excellence Awards:
Taylor Burstow - Willis Towers Watson
Laith Parissi – Gallagher
Michael Pham – Aon
Broker of the Year – Independent (1-19 Staff)
Winner: Max Cuzzocrea, Maxton Insurance Brokers
Excellence Awards:
Dale Hansen - Austbrokers Coast to Coast
Karen Hardy - Acme Insurance Brokers
Amanda Morris - Arma Insurance Brokers
Broker of the Year – Independent (20+ Staff)
Winner: Jesse Thorp, Adroit Insurance & Risk
Excellence Awards:
Kim Gilbert - Zenith Insurance Services
Evan Jackson - Guardian Insurance Brokers
Avi Tatarka - Scott Winton Insurance Brokers
Redkite Broker of the Year – Specialist
Winner: Ryan Mansom Gallagher
Excellence Awards:
Stephen Elms, Gallagher
Rebecca Innes, AUZi Insurance
Enrique Sicurella, CCM Insurance Group
Broker of the Year - Authorised Representative
Winner: Peter Chamberlain, allinsure
Excellence Awards:
Matthew Bates - Bell Partners Insurance
Tate Harris - allinsure
Kristy Martin - Insurance Advisernet Merimbula
Insurer Awards
General Insurer BDM of the Year
Winner: Gordana Bailey, Allianz Australia
Excellence Awards:
Lisa Hetherington, Zurich Financial Services Australia
Shelley Turner, Vero
Underwriting Agencies Council Underwriting Agency BDM of the Year
Winner: Katrina Johnson, CHU Underwriting Agencies
Excellence Awards:
Claire Farmer - CHU Underwriting Agencies
Con Stoitsis - Steadfast Underwriting
Blake Oliver Consulting Australian General Insurer of the Year
Winner: CGU Insurance
Excellence Awards:
Underwriting Agencies Council Australian Underwriting Agency of the Year
Winner: ProRisk
Excellence Awards:
Emergence Insurance
Tego Insurance
360Globalnet General Insurer Claims Team of the Year
Winner: AXA XL
Excellence Awards:
Chubb
Zurich Australian Insurance
Underwriting Agency Claims Team of the Year
Winner: GT Insurance
Excellence Awards:
AM&T
CHU Underwriting
Mecon Insurance
The Bridge International Best Digital Strategy – General Insurer
Winner: Vero
Excellence Award: AIG
Best Digital Strategy – Underwriting Agency
Winner: Blue Zebra Insurance
Excellence Award: Blend Insurance Solutions
Morse Building Consultancy Best Community Engagement Program – Insurer
Winner: Insurance Australia Group
Excellence Awards:
AIG
Allianz Australia
NTI
Best Service Provider
Winner: EMLife
Excellence Awards:
DXC Technology
Gallagher Bassett
Insurx
Sedgwick
Featured Winners: