One in two Kiwis have experienced road rage this year | Insurance Business New Zealand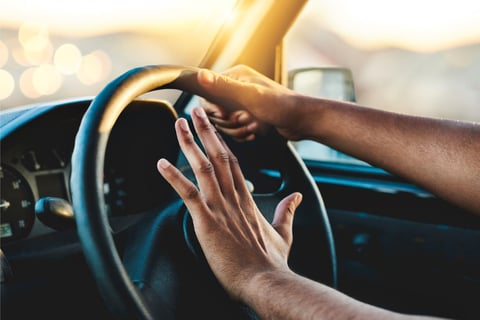 Half of over 1,000 surveyed New Zealanders have experienced some form of road rage in the past 12 months, according to a national survey by State Insurance and Ipsos.
Road rage took on various forms – 41% of those who experienced road rage said the incident included swearing, yelling and/or rude gestures, while 27% said it involved aggressive or intimidating driving directed at them.
More severe situations included threats of violence (6%), vehicular damage (4%) and actual physical injuries (1%). Road rage was most often triggered by failure to follow road rules, especially about giving way to other motorists, according to 81% of respondents.
Almost a quarter (23%) of all respondents admitted to inflicting some form of road rage onto another driver during the 12-month period. Of those who have experienced or inflicted road rage during the period, 38% believe road rage has worsened over the past 12 months. The insurer theorised that the ongoing strain of living with COVID-19 could be causing Kiwi drivers to become more hot-headed.
"When it comes to road rage, we know that starting or escalating conflict never helps the situation – regardless of who is in the wrong," said Dean MacGregor, State's executive general manager for claims. "This is especially relevant if responding aggressively leads to someone getting hurt, or someone's property getting damaged. In light of these survey results, we hope all drivers will take a moment to exercise patience and restraint when interacting with others – especially now as the busy shopping and holiday travel season gets underway."
The survey also identified major stressors for drivers, with 71% of respondents saying that finding an available carpark in a busy shopping centre is a stressful activity, while 55% reported that long-distance driving can test their resilience.
"When we're feeling busy and worn down our concentration can easily wane," MacGregor said. "This, combined with the fact many of us have spent less time behind the wheel this year, could be contributing to more fraught conditions as we take to the roads this summer. Ultimately, every one of us has an important role to play in ensuring a safe and happy experience on our roads. So, if tension arises, de-escalate it as best you can with a smile, wave, or nod, and move on as quickly and as safely as you can. Your chief responsibility – at all times – is to keep yourself and your passengers safe."