"2022 is a promising year in many respects" | Insurance Business New Zealand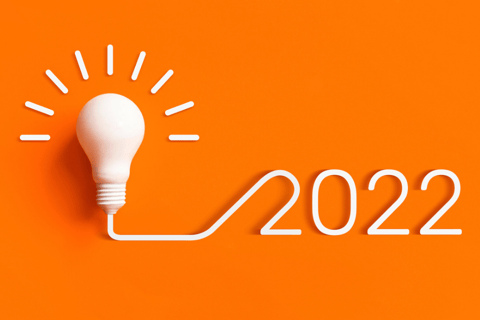 As 2021 winds down and everyone heads out for a well-deserved holiday break, insurers have had a lot to reflect on when it comes to the workplace challenges of the last year - and a lot to prepare for, going into 2022.
Undoubtedly, the past 12 months have brought significant pressures as new restrictions swept both New Zealand and Australia, and insurers have had to bring in extra support to help their staff navigate issues of stress, burnout and difficult home environments - all while continuing to provide swift assistance to customers when it was most needed.
Commenting on the past year, Allianz chief human resources officer Vicky Drakousis said that mental health in particular had been a huge area of focus, and had included bringing in a new healthcare package, second-hand trauma training, and an Employee Assistance Programme (EAP).
Read more: AIA's Damien Mu: "2022 will be a year of revival"
"At Allianz, we consistently provided tools and advice for employees to create a healthy separation between work and home, and navigate ongoing mental health challenges," Drakousis said.
"We also found a need to provide an additional layer of mental health support for our frontline teams supporting vulnerable customers, such as those experiencing domestic violence, which escalated this year."
"We introduced our High Care Self Care package in 2021, a mental health program for frontline workers encountering vulnerable customers' cases, which aims to prevent and support any second-hand (vicarious) trauma experienced on the job," she explained.
"The Self Care package consists of online, second-hand trauma training by a specialist provider, a regular team psychologist roundtable session and dedicated resources including the employee assistance program (EAP)."
Drakousis said that Allianz has also changed from a practical perspective, as remote working has become a given across every office-based sector. While a chunk of the last 12 months has been spent in some form of lockdown, insurers have been able to draw on the changes they made throughout 2020 - something which served them well, as many found themselves having to work fully remotely once again.
"From a practical point of view, in 2021 we also wanted to ensure our workplace was prepared for post-pandemic life," Drakousis said.
"This meant ensuring we have the policies, processes and tools in place so that our employees could return to the office environment in a safe and balanced way."
Read more: "We're looking at New Zealand to become a meaningful part of what we do in the region"
"There is a continued focus on using technology to allow employees and leaders to quickly and easily find the information they want, and transact in a way that suits them," she explained.
"Allianz's culture and ways of working have definitely changed over the past few years. We have focused on building amazing leaders and supporting our employees through work, health and safety initiatives, and modernising our HR tools and technology to create a simple and intuitive experience for our people."
Looking towards the next year, Drakousis said that 2022 was already looking "promising", and, as the new normal starts to fully take shape, insurers will be looking at ways to attract more talent into the industry.
"Allianz has also been very focused on connecting our company strategy with the skills and capabilities required over the next few years," Drakousis said.
"We know the important skills required for our business, and have a plan on how to develop and attract talent accordingly. This is not only important for us as an organisation, but also to help ensure our employees are equipped with future proofed capabilities.
"2022 is a promising year in many respects, and while there are challenges around the competitive market, we are really looking forward to bringing our hybrid workforce to life in a permanent way and continuing to shape the Allianz workforce for the future."