21st century leadership: hear from an icon of NZ's life insurance sector | Insurance Business New Zealand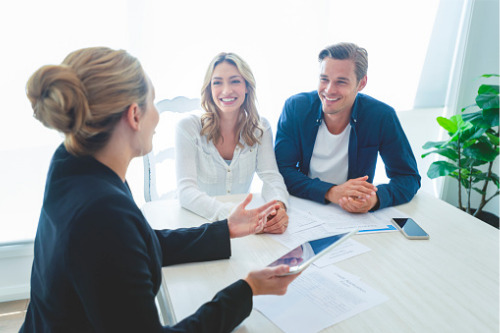 The Women in Insurance Summit 2021 is kicking off this week, and one of the most highly anticipated keynotes will feature the longest serving chief executive in New Zealand's life insurance market.
Partners Life managing director Naomi Ballantyne will be addressing attendees with her "Leadership in the 21st century," presentation, where she will talk about some of the challenges she came up against throughout the course of her incredible career, and how her achievements have made a difference to the financial protection of many New Zealanders.
Ballantyne is the founder of two New Zealand life insurance companies, and has been active within the sector for almost 40 years. Commenting on the challenges of the past 18 months, she said the COVID-19 pandemic had been difficult for every insurer business, but she said her experience in steering businesses through difficult waters had certainly been an asset.
Read more: Women in Insurance Summit 2021 agenda
"I've had 38 years of experience in the New Zealand life insurance market, including leading large companies through previous recessions," Ballantyne said. "The first lockdown was a tough time for every business, and we all had to learn how the manage the 'new normal'."
"We made decisions around premium relief that cost us a lot of money, but ones that we believe saved us a lot of customers," she explained. "We believe that led to a very good outcome. Our staff and advisers also had to work out how to keep talking to clients, how they could sit down with a husband and wife, a couple or an individual, and talk to them about their life and their needs.
"That would normally be a face-to-face conversation, as they're relying on the trust that they can build with the customer to understand and take the advice that they're being given."
Read more: Women in Insurance Summit returns as a physical event
Ballantyne noted that the pandemic forced significant changes on to the processes of every business, and navigating those changes quickly to meet changing environments had proven a key leadership challenge.
"When the pandemic hit, we also had to quickly become comfortable with doing everything online," Ballantyne said.
"We had to implement tech solutions to go about our usual process. And then you have your personal challenges - we've had a number of lockdowns in Auckland, and every time you're busy trying to work from home, manage the kids, and all of those sorts of things.
"So, engagement becomes really important, and I think we've come through that really well."
To register for the Women in Insurance Summit 2021 and hear more from a fantastic line-up of speakers, click here.