90% of Kaikoura claims done | Insurance Business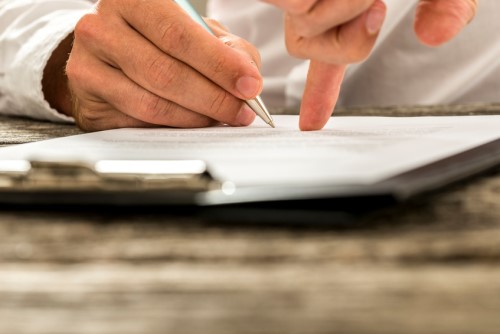 Just under 90% of all domestic claims for the Kaikoura earthquake recovery have been partially or fully settled,
ICNZ
has announced.
The insurance council said this figured had exceeded the insurance sector's goal of having the majority of claims settled by end of 2017 – as of December 31, 88% of all domestic claims had been partially or fully settled.
The claims figures come just one day after Insurance Business reported that MP for Kaikoura Stuart Smith had
lodged a members' bill
to speed up insurance settlements.
The
Insurance Prompt Settlement of Claims for Uninhabitable Residential Property Bill
, should it pass, would require an insurer to take all necessary steps to ensure a claim relating to an unliveable property is processed as quickly as possible. The bill would also require insurers to make a decision about a claim and notify claimants within six months of its receipt.
However, ICNZ chief executive
Tim Grafton
said these latest settlement numbers highlight effective claims management by private insurers and the Earthquake Commission (EQC).
"By allowing people to make claims with their insurers for non-land damage that EQC may cover, the vast majority of insurers - acting as agents for EQC - have enabled thousands of people to have their claims assessed and settled much faster than we saw post-Canterbury earthquake," Grafton said.
"This is the model for the future, which the new Labour-led government should require for management of any future natural disasters."
Grafton's comments were backed by private insurer
Vero
. Executive general manager
Jimmy Higgins
said the progress of claims settlements in Kaikoura demonstrated how successful the agreement between EQC and private insurers had been in simplifying and speeding up the claims handling process for customers.
"Vero are experienced at disaster response and managing claims for our customers, and we advocated for this more streamlined approach to claims management following the Canterbury earthquakes," he said. "We've worked closely with EQC over the last 12 months to achieve better outcomes for our customers and we're pleased that the settlements in Kaikoura are showing the difference this has made for our customers."
Total insured losses to date for the Kaikoura earthquake are $2.14 billion, of which $631 million is from domestic claims.
Related stories:
MP proposes bill to speed up quake claims
ICNZ updates number of Kaikoura-related claims finalised