Advisers discuss hurdles to preparing for new regime | Insurance Business New Zealand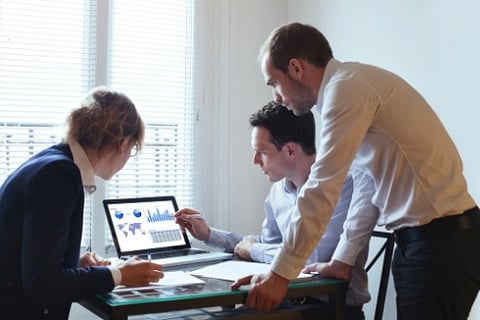 The FSLAA officially comes into force on June 29, 2020, bringing financial advice regulation into the Financial Markets Conduct Act 2013 – however, less than five months away from the official start of the new regime, advisers are still facing a lot of confusion and uncertainty about their future.
Faith Owens, Director at Bridges Insurance says one of the biggest challenges has been the principles-based nature of some regulations, something which has made life difficult for advisers trying to wrap their heads around how to proceed. She says her brokerage is also uncertain as to when exactly the post-transitional licensing stage will end, whether a recognition of prior learning will be an acceptable qualification, and the regulator definition of what 'fair' means in the context of the new regulation.
"The biggest challenge has been trying to make sense of what is coming," Owens said.
"Staff have a certain level of uncertainty around the necessary qualifications and when they're needed. We're keen to have certainty about what is valid and available in the next couple of months, so that we can have something concrete to work towards."
"We've been keeping abreast of developments through IBANZ and NZbrokers, but we're also being proactive and self-reliant on certain matters," Owens said. "We've been through regulation before, and it's never so bad when you actually know what is required. It's the not knowing that makes things much more difficult."
Owens says that although the regulators have announced some solid dates, brokers are still working to understand what is required in terms of client care, education and being 'fair'. "We get the feeling that like a lot of legislation, it'll be a case of 'do your best with the information you've got to hand' and as long as we can demonstrate that we've made every effort to get things right, I'm confident that all will be well," she said. She added that broker support groups have also been a vital resource, though in this scenario, there is no 'one size fits all' advice.
"NZbrokers has been a really good resource, and they've done a lot of work around producing guidance notes," Owens said.
"We appreciate what they provide for us, but we also don't solely rely on that – given our size, we need to ensure we're being pro-active about the process and that the information we're getting is correct and current.
"There's a wide spectrum of members in the NZbrokers group, so there isn't a one size fits all approach. We recognise that it's hard for them to give advice that is specific to each member's situation."
On the side of the support groups, Astute Financial CEO Sarah Johnston says going directly to the FMA for advice has been a great way of getting reassurance around their new processes, and consulting with regulatory experts has also strengthened their position in the face of the new regime. However, she says the ambiguity is still undeniably difficult.
"I don't think the regulators necessarily knew what the impact was going to be, so we're dealing with that on a daily basis," Johnston said.
"We do a lot of liaising with the FMA and with specialist regulatory lawyers, accountants, etc. We're really trying to demystify the process for our advisers. We can say to our members – 'if we don't know the answers, we've got a whole pool of professionals who we can go to.'"
"The compliance side has never been an issue for us, but what's difficult is the ambiguity," she added.
"We've got a great software system, and we've always had great training. But now it'll be all about the education process for the advisers, and us having to tell them "we believe that this is what's going to happen, but we just don't know."
Johnston says that for advisers, it's simply not their core business to sit down and fill out forms, so Astute has taken on that responsibility while keeping their members informed every step of the way. Astute provides timelines and data to all of its members on a regular basis, the aim being to reassure them that the compliance side is being fully handled.
"We're just rolling with the legislation at the moment, and doing the best we can with the information that we have," she concluded.
"We're also going directly to the FMA and to regulation lawyers with our plans, so we're confident that we're really getting quality feedback. We have to be certain that the advice we're given is reliable, and that's why we choose to engage with them – so I can comfortably tell our members what we're doing, why we're doing it, and who it's supported by."