AIA announces Women in Insurance sponsorship | Insurance Business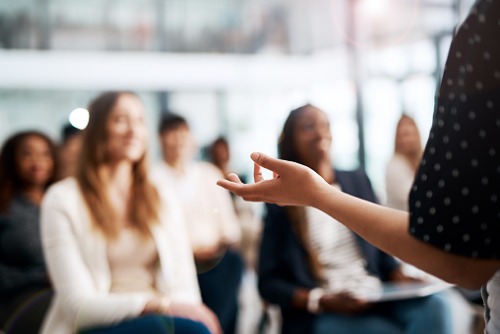 Leading life and health insurer AIA has come on board as platinum sponsor for this year's Women in Insurance Summit, an event dedicated to exploring the challenges and celebrating the successes of women in the insurance industry.
AIA New Zealand CEO Nick Stanhope says that creating an inclusive culture is a part of AIA DNA, noting that its goal of having 50% of women in managerial and higher roles was achieved in 2016. He says the company has chosen to sponsor the event because reflecting the communities in which it operates continues to be a vital part of how it operates, and how it goes about representing the community that it serves.
"Insurance has traditionally been dominated by men, and yet women make up half of the workforce," Stanhope told Insurance Business.
"Unconscious bias and work-life balance when raising children often negatively impacts women in insurance on their career path, and so it is essential that the industry represents the communities we work in and the people we employ. Events like this are important to discuss these issues and to help the industry stay accountable."
Stanhope outlined AIA's own diversity and inclusion strategy, which includes having ambassadors on its leadership team for key areas including ethnicity and culture, age, gender, LGBTI, disability and families.
"We have a clear strategy, and we have worked really hard to achieve it," he explained.
"At a day to day level, we make sure we put this into practice by making sure we operate flexible hours, a balanced representation of male and female at the shortlisting stage of interviews, gender neutral bathrooms on each of our floors, Unconscious Bias workshops and a Women's Business network. These are just a few of the ways we are trying to make a difference."
"Mental health is also an issue that should be top of mind for insurers," Stanhope added.
"As an industry, there has been an increase in mental health claims due to more awareness of the issue and people being more confident to seek help. We have strong mental health practices which include training all managers to support positive mental health, and support employees with mental illness. This ensures that people of all genders are supported whether it's in dealing with domestic violence, return-to-work from parental leave, mental illness, grief or issues outside of work."
AIA has set up a Mental Health Working Group to look after such issues for staff and customers, and has also implemented a science-backed wellness programme called AIA Vitality, which is designed to help people tackle health problems before they reach a crisis point. The programme is currently available to employees, and will be launching to customers later this year.