AIA executive on "very important" role with financial advisers | Insurance Business New Zealand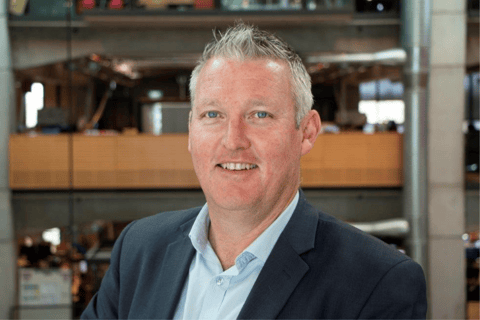 Ten days ago, Ben McQuay (pictured) took on the crucial position as AIA New Zealand's strategic accounts manager – here he tells Insurance Business why the role is vital, particularly amid the new regulatory environment in the country.
"Adviser groups have been very important in supporting advisers into the new licensing regime," said McQuay, referring to the financial advice regime that requires all advisers to meet the same standards. "With the new Act coming into full force in March 2023, there is still plenty of work to do to ensure advisers are well positioned and comply with the new regulations.
"As a result, this role is very important to ensure AIA's relationship with these groups are strong, and we continue to support these groups in getting their advisers ready. The relationships also enable our business to use a one-to-many approach to help keep advisers up to date with learning and professional development that AIA offers."
When McQuay's appointment was first announced in late July, chief partnership insurance officer Sam Tremethick pointed to the significance of the post.
"With the changing regulatory landscape and operating within the FAP (financial advice provider) framework, the role of strategic accounts manager continues to be critical for AIA NZ as the key conduit between our business and the IFA (independent financial adviser) market," highlighted Tremethick, who – it was revealed this week – is leaving the life insurer at the end of September to return home to Australia.
"We know Ben will bring great market expertise and relationship management experience to this position, which will be invaluable to the ongoing success of our key partnerships."
Prior to his promotion that took effect on August 15, McQuay served as regional business development manager (BDM) for the Northern region.
Reflecting on his beginnings, the AIA stalwart told Insurance Business: "I worked at ACC (Accident Compensation Corporation) for 10 years in a variety of roles before being asked to join the AIA team in 2012 as a BDM. It has been an amazing journey at AIA – I moved into the national sales manager role in 2017, before the company integration with Sovereign where I moved into the regional manager position.
"I am now really excited to continue on my growth in this amazing business."
Read more: AIA takes deep dive into wellbeing of NZ financial advisers
At the top of the agenda for McQuay is to ensure that financial advisers are well placed and prepared for full licensing. What that entails, he said, is seeing to it that advisers are able to trade in the new environment effectively and continue to grow their businesses moving forward. Additionally, it's important that they have a great understanding of what AIA New Zealand offers.
"I am also really excited to continue to grow adviser engagement with the AIA Vitality programme and share the importance of health and wellbeing with our advisers and their clients," added McQuay, who believes that the biggest challenge is continuing to build on what he described as "great relationships" with adviser groups by adding further value.
"Ensuring the AIA offer is well understood within our groups and their advisers is an ongoing piece of work, as well as continuing to support advisers to navigate a changing environment."
Meanwhile the new strategic accounts manager is just as keen to bear witness to the outcomes of the reformed financial services sector in New Zealand.
He declared: "The positive impact of licensing and regulation has been seen in other industries. One of the great benefits of the new regulatory environment is that it will formally recognise the professionalism and competency of the financial adviser industry – leading to increased consumer confidence and trust for customers."
Separately, the changes to McQuay's remit and to the wider industry will soon be followed by further tweaks to the AIA NZ team, as a result of Tremethick's decision to leave.
It was announced yesterday that chief customer and digital officer Sharron Botica and chief strategy officer for the CEO office Angela Busby will become chief distribution officer and chief customer officer, respectively, from October 3.
Providing insurance to Kiwis since 1981, AIA New Zealand is part of the wider AIA Group which is present in 18 markets across Asia-Pacific.