New AIA NZ proposition "off to a great start" | Insurance Business New Zealand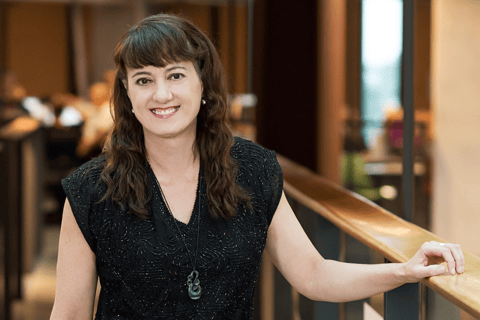 "We set out to challenge the expectation that insurance isn't 'good value for money'."
Those were the words of Sharron Botica (pictured) when Insurance Business caught up with the AIA New Zealand chief customer and digital officer three months following the rollout of the insurer's bundled starter plans.
The digital-only offerings – AIA Healthy Starter, AIA Starter Life, and AIA Starter Life Plus – get a policyholder's foot in the door while at the same time complementing the adviser channel.
"As AIA starter plans are a non-advised product, we remain focussed on ensuring that the product is suitable for those customers purchasing it, and that we have robust processes in place to identify those customers with more complex needs and referring them to an adviser," said Botica.
"As expected, we've seen some customers in this scenario, and we've been happy to refer them to a trusted adviser to have a more in-depth conversation about their insurance needs."
Read more: AIA NZ's new offerings to complement full advice channel
So, how has the market responded?
"At just three months since launch," Botica told Insurance Business, "we're really pleased with the performance and insights gained from customers to date.
"We've seen great online engagement from customers eager to learn more about the products. More than half of purchasing customers are choosing the AIA Starter Life plan. When it comes to demographics, most purchasers are aged between 25 and 35 – exactly the group our research told us wanted these plans."
For the AIA executive, this is a demonstration that the market exists for such digital solutions.
She noted: "We're seeing from our post-purchase surveys that customers are really enjoying the speed and simplicity of the end-to-end journey, with great feedback and high satisfaction ratings.
"We've also gone live with our first digital distribution partnership with Quashed – helping us reach even more Kiwis as we seek to grow the market and achieve our dream for New Zealand to become one of the healthiest and best protected nations in the world."
Read more: Online insurance platform Quashed to offer AIA NZ products
The tie-up with Quashed took effect in July and allows users of the insurance platform to purchase an AIA starter plan and manage it alongside their other policies, regardless of provider, via an online dashboard.
"Research shows around 70% of Kiwis are underinsured and without adequate protection," said Quashed founder and chief executive Justin Lim at the time.
"Making life products from a highly trusted brand like AIA more accessible on our digital platform makes it easier for Kiwis to research and buy cover for themselves and their families."
Meanwhile Botica described the launch of the starter plans as "the next step in our journey to help close NZ's protection gap" while aiding more New Zealanders in living healthier, longer, and better lives.
"AIA starter plans are designed to offer solutions for underinsured Kiwis who we know are looking for basic, affordable, and rewarding insurance," declared the chief customer and digital officer.
"With AIA starter plans we set out to challenge the expectation that insurance isn't 'good value for money'. Ideally with life and health insurance you never want to make a claim, so for young Kiwis it can be hard to see the benefits of the expense."
Read more: CTO on why it's "a great time" to be part of the insurance sector
It is for the abovementioned reason, said Botica, that AIA Vitality Starter is bundled with every AIA starter plan.
"AIA Vitality Starter is part of AIA Vitality, our science-backed health and wellbeing programme that rewards positive health and wellbeing choices," she highlighted.
"Members receive points through activities such as physical activity, sleep, and mindfulness, or completing health and wellbeing checks, and in turn receive discounts and vouchers for a range of partner brands including Les Mills, Countdown, Apple, and more."
According to AIA New Zealand, new AIA Vitality Starter members are "already seeing the rewards," with 80% of them activating and engaging with the programme.
"Looking to the future," added Botica, "we're confident we're off to a great start but we're by no means staying still. We're continuing to test and learn what this new customer segment are looking for from a proposition, marketing, communications, and user experience perspective."