AIA takes deep dive into wellbeing of NZ financial advisers | Insurance Business New Zealand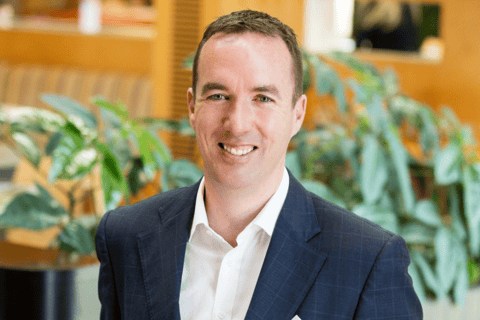 Government regulation, work overload, and meeting future education standards have emerged as the top three most stressful aspects of a financial adviser's remit in New Zealand, according to a new study commissioned by AIA NZ.
In the 66-page New Zealand Financial Advisers Wellbeing Report 2021, the insurer examined how the country's financial advisers were doing in terms of their mental health, wellbeing, stress levels, work-life balance, quality of life, and work engagement. With AIA NZ's backing, the research was conducted by The e-lab founder Dr Adam Fraser and Deakin Business School's Dr John Molineux.
"We wanted to better understand the current health and wellbeing of the adviser market in New Zealand," said AIA NZ chief partnership insurance officer Sam Tremethick (pictured), who cited the challenging role played by financial advisers and the difficult circumstances under which they work.
"We were aware there had been a lot of change in recent times, and we wanted to understand the key challenges experienced by financial advisers locally – particularly in light of operating in a global pandemic, increased regulation, and changing client needs. AIA NZ is committed to supporting better health and wellbeing for all New Zealanders, and this includes our adviser partners."
The Kiwi study, a version of which was undertaken in Australia in 2020, involved more than 500 survey respondents and 22 interviews. It found that 41% of NZ advisers had moderate to high mental health risk, with the following ranked as their biggest stressors: government regulation (61%), work overload (42%), meeting future education standards (37%), work crisis (34%), work-family balance (29%), managing revenue (27%), new business (28%), and dealing with conflict (27%).
Compared with their Aussie counterparts, though, advisers in New Zealand appeared to be better off in terms of stress and coping. It was noted that they were 22% less likely to consider leaving the profession; 21% less likely to need to seek medical care for work pressure - or stress-related symptoms; and 19% less likely to be told by doctors that they are in a high-risk category for heart disease and/or stroke.
Read more: How can advisers improve the mental wellbeing of New Zealanders?
"One of the findings I was particularly impressed with was the continued resilience of NZ advisers in general," Tremethick, who at the same time acknowledged that the reforms were a needed step towards improved professionalism, went on to tell Insurance Business. "NZ advisers scored well in terms of cognitive skills to manage the challenges of the job, but where they really differed from the advisers in Australia was their mindset towards their work.
"New Zealand advisers were overall more hopeful (higher by 10%), more resilient (9%), and more optimistic about the future (14%) than Australian advisers. I see this as a very positive sign for our industry's future."
Additionally, it was discovered that the majority of advisers in NZ were proactive when it comes to seeking assistance from the sector. Sources of support include industry peers, digital community platforms, trade associations, and even social media and podcasts. Similarly, the respondents generally took the initiative around using recovery and self-care to manage stress levels.
"I think the main takeaway is that the research shows some advisers in NZ are doing OK, some are thriving, but there are still a lot that are really struggling," said Tremethick, whose camp plans to extend AIA NZ's Best Doctors service to all adviser partners. The offering features access to a range of medical experts including mental health specialists.
The AIA executive added: "For the industry to be healthy, we need to ensure the mental health and wellbeing of our advisers, and we collectively need to take action to make changes so we don't see further deterioration and valuable financial advisers leaving the NZ industry."
Meanwhile, the newly released document outlined recommendations not just for individual financial advisers themselves but also for regulatory bodies and the financial advice industry. The insurer, for instance, will be making further enhancements to the AIA Vitality programme offering for mental wellbeing while also hosting wellness-focussed sessions for advisers throughout 2022.
"We know an adviser's role is not simply to provide advice; they are often called upon to support their clients in challenging times, such as job loss or the unfortunate diagnosis of injury or illness," wrote AIA NZ acting chief executive Sharron Botica in the report's foreword. "This requires a solid foundation of personal resilience and mental wellbeing, as they guide and support Kiwis to make informed choices."