AIA NZ's new offerings to complement full advice channel | Insurance Business New Zealand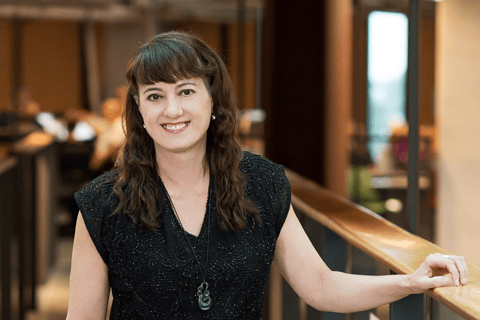 This morning, AIA New Zealand rolled out three 'starter' plans that will help address the country's protection gap by offering uninsured customers their 'first step' into insurance. Prior to the launch, Insurance Business spoke with AIA NZ chief customer and digital officer Sharron Botica (pictured), who believes the need for adequate and affordable coverage is ever-present.
New bundled plans AIA Healthy Starter, AIA Starter Life, and AIA Starter Life Plus are all available only digitally and are offered without advice. They do, however, go hand in hand with the life insurer's advice-led business.
Botica explained: "At AIA the advice channel is an integral part of our operating model. We firmly believe advisers have a key role in ensuring customers receive tailored advice to meet their individual needs and ensure a seamless experience both pre- and post-purchase.
"Our new AIA starter plans complement the full advice channel and the role of adviser by targeting those customer groups that may not have engaged with the traditional advice model, or found that it did not meet their needs."
According to the chief customer and digital officer, not everyone will be a fit for these digital-only, non-advice policies, and advisers will be on hand to step in accordingly.
"Should a customer be deemed non-eligible or unsuitable for AIA starter plans, including those who are existing adviser clients, we have processes in place to put those customers in touch with our trusted advisers to better understand their individual needs," Botica told Insurance Business.
"Throughout the purchase process, and in our communications, we have safeguards in place to identify those customers with more complex needs that would not be suitable for these plans."
Similarly, a starter plan policyholder is expected to eventually shift to an adviser policy.
"As AIA starter plan customers' needs change and become more complex over time," said Botica, "we will be able to transition these customers to trusted advisers who can provide specialised tailored cover and advice. With previous insurance experience, these customers are more likely to become long-term sustainable clients for advisers."
Essentially, the starter plans are aimed at getting a customer's foot in the door.
Read more: How the pandemic has pushed life & health cover into the limelight
"We're targeting a new customer segment with a new proposition design, distributed through a new digital direct channel, with the aim of creating new lead growth to our adviser partners and helping to close the protection and wellbeing gaps in NZ," noted the AIA executive.
"These are young professionals and tradies, and families going through various life stages that highlight the need for insurance, aged 20 to 55. Our research shows these groups are more likely to be underinsured – or have no cover in place at all – but are open to a basic insurance offering, preferably one they can purchase digitally."
Since the products are meant only for new business customers, any existing AIA policyholder wishing to purchase a starter plan will be directed to their current adviser who will then come up with an appropriate solution.
Meanwhile, an important feature of the newly unveiled plans is the integration of a starter version of the company's wellness programme AIA Vitality.
Botica told Insurance Business: "We believe the AIA starter plans offer a unique proposition in the NZ market that is not available via any other life insurer due to the inclusion of our market-leading health and wellbeing programme AIA Vitality Starter.
"With the inclusion of the new AIA Vitality Starter product, these plans will engage and, more importantly, reward customers from day one for taking small steps to better health and wellbeing. Our research has shown that these customer groups have a strong expectation that they will receive tangible rewards or benefits for having insurance cover in place."
For AIA New Zealand chief executive Nick Stanhope, this added element is the plans' "jewel in the crown" that makes the proposition appealing.
Excited to be introducing the new products, Botica said: "We think this is the perfect time to launch this bold new offering to market, and we look forward to not only helping New Zealanders get on the protection ladder sooner, but to helping more Kiwis to live healthier, longer, better lives."