How the pandemic has pushed life & health cover into the limelight | Insurance Business New Zealand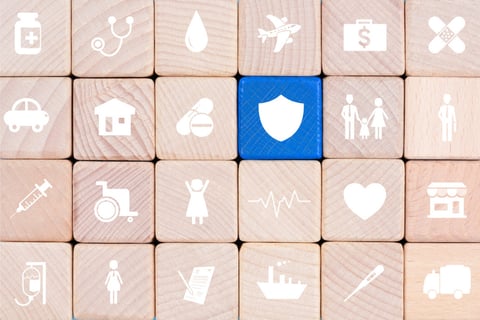 The Financial Services Council's (FSC) recently released data on life and health insurance take-up is painting a pretty clear picture – i.e., that more and more people in New Zealand are turning to insurance amid a world of uncertainty brought about by the continuing coronavirus pandemic.
Numbers published by the FSC point to yearly growth in both lines of business, with an additional 92,000 signing up for life insurance in 2021, while those with health coverage increased by 30,000 during the year, lifting the total amounts to 4.2 million and 1.4 million, respectively.
In terms of claims compensation, the health insurance sector made nearly $1.5 billion in payments for the whole of 2021. The sum represents an annual rise to the tune of $121 million. As for life, insurers paid out $308 million in the fourth quarter alone.
It's no surprise then that health and life brokerage Vahry Insurance, for instance, has "never really been busier" than it currently is, according to founder and managing director Julia Vahry. She said both life and health are now front of mind, including policies offered via the employment route.
"I think people are really starting to understand the benefit of [insurance]," Vahry told Insurance Business. "And the more success stories that you share, the more people understand.
"And employers need to be able to stand out as well. They need to be like, 'Hey, it's not all about just the paycheque now; I need to show that we are a business that actually provides value and we're more aware of wellness and wellbeing and how we look after our staff and how we look after their families'."
Read more: AIA takes deep dive into wellbeing of NZ financial advisers
Vahry's views are not dissimilar to those of FSC Life Forum co-chair Nick Stanhope, who is also chief executive of AIA New Zealand.
"Of interest is the growth in group insurance cover," noted Stanhope when the FSC figures on life insurance were announced.
"This is a similar trend we have seen in other data, where employers are looking to dodge the Great Resignation trend across the world and mitigate recruitment issues caused by New Zealand's tight labour market, by offering added incentives to retain their teams."
Additionally, he told Insurance Business how great it is to see more New Zealanders protecting their financial wellbeing by having sufficient life insurance cover.
"Underinsurance remains a growing concern across New Zealand, so this news is a positive step towards improving the financial resilience of Kiwis," declared Stanhope when contacted for comment. "At AIA we are committed to championing New Zealand to be the best protected nation in the world, and this news signals a move in the right direction."
FSC chief executive Richard Klipin, when the health insurance numbers were revealed, asserted: "More Kiwis are thinking about their family's health and wellbeing through the lens of COVID-19, especially during lockdowns and now as the Omicron wave is hitting the country.
"It also highlights that health insurance is becoming an important employee benefit at a time when businesses are looking at ways to attract and retain talent in a competitive employment market."
Similarly, when the life figures were published, Klipin said the pandemic looks to be having the same effect on families seeking to better manage their risk and protect their financial wellbeing during these times of uncertainty.
Read more: Southern Cross on likely Not-So-Great Resignation in New Zealand
Echoing the above sentiments, Southern Cross Health Insurance chief executive Nick Astwick recently told Insurance Business: "What we are seeing is more members joining private health insurance. This is the fifth year in a row that we've grown. We're seeing businesses want to invest in health insurance for their employees at a really high rate, and we're seeing more of our members stay for longer.
"I think health is on people's minds, and having the ability to have some choices when they need to be looked after is a higher priority in people's lives. The Omicron has been a health challenge. So, I think people are looking for more assurance, and they tend to look for insurance at that point in time."
Meanwhile the FSC acknowledged the significant role being played by the private health sector in the country, not only in funding around half of all elective surgeries and in helping provide cancer treatment, but also in easing some of the pressure on the public system while improving the quality of life for many New Zealanders.
"What you're doing is building people's estates," added Vahry, "and hopefully getting them better treatment in a private system or opening up those doors to non-PHARMAC-funded drugs or treatment overseas if somebody needs it, as it's not available here in New Zealand… The private health insurers now are showing that they are getting excellent results."
Commenting on the numbers, Cigna New Zealand chief executive Gail Costa told Insurance Business: "As we continue to navigate these uncertain times, and with our country's underinsurance problem front of mind, the team at Cigna and I are encouraged to see more New Zealanders taking out insurance. As New Zealand's fastest growing life insurer, we see first-hand the benefits of Kiwis getting quality financial advice and taking out the right insurance to protect what matters most to them."