Allianz Partners offers guidance for overseas travel cover | Insurance Business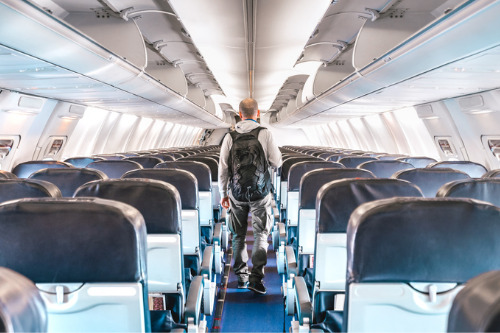 Allianz Partners has issued guidance to Kiwis about their insurance options when flying internationally ahead of the opening of the Trans-Tasman bubble, the start date of which is set to be announced in April.
The long-awaited agreement should allow quarantine-free travel between Australia and New Zealand, and signs are looking positive with Australia having lifted its ban on international travel to New Zealand yesterday.
Commenting on the development, Allianz Partners CEO Kevin Blyth said the prospect of a bubble with Australia and the Cook Islands was "incredibly exciting," but that it could also cause much more anxiety about travelling abroad, with customers understandably concerned about sudden border closures, new outbreaks and flight and activity cancellations.
Read more: Travel sector urges Pacific Islands bubble
While insurers will not cover losses arising from government decisions, Blyth said that customers can get cover if they contract COVID-19 themselves, even if they have not received a vaccine.
"As a world leader in insurance and assistance services, we wanted to inspire confidence as bubbles are formed and reassure New Zealanders that it is still possible to travel internationally in a post-COVID-19 world and get cover for cancellation and medical benefits, should you contract the disease while travelling," Blyth said.
"To help put Kiwis' minds at ease, we have a number of situations covered, including cancelling a trip due to contracting COVID-19 or if you contract COVID-19 while overseas, and require medical assistance."
Blyth said that the past year had been "challenging" for both travel insurers and the tourism industry, and international border closures and ongoing uncertainty had been a huge part of that. However, he said both sectors would now need to plan for "some semblance of normality" as the world waits to see what will happen next.
Read more: Australia expects "substantial travel restrictions" throughout 2021
"Not knowing when international borders will re-open has certainly been challenging for us as a travel insurer, but we've obviously still been focusing on other areas of our business, such as offering cover to students and travellers who are here in New Zealand," Blyth said.
"We've also focused on the domestic market, but we've known that international travel wouldn't be off the cards forever.
"We will be able to get back on planes and go overseas at some point, and there are plenty of people looking globally at how we can do that and get back to some semblance of normality. We just need to wait and see what that looks like now."