Travel industry is "hurting," government assistance not a permanent solution – insurer | Insurance Business New Zealand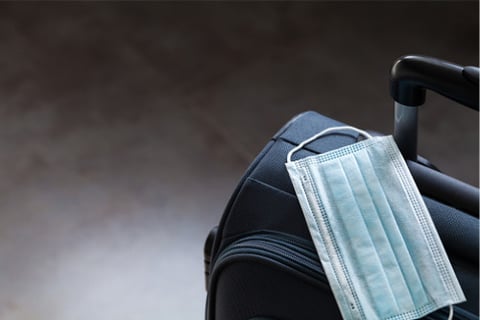 With borders closed and New Zealand officially in its first recession in a decade, the hit to international tourism has been a significant blow to the economy – and, according to insurer Allianz Partners, learning to 'live with COVID' is going to be the key to staying afloat.
CEO Kevin Blyth says the travel industry is "hurting," and, as a travel insurer, his company has also felt the stress of its partners. He says the key to riding out this tough period will be diversification and being prepared for a reopening of the borders, which will not be closed permanently – and once that happens, we can expect a significant boost.
"We've been witnessing the first-hand impact on both the local travel industry, and tourism overall," Blyth commented.
Read more: Demand for domestic travel insurance on the rise
"We can clearly see how tough it's been for our partners, and while we've been doing all that we can to provide support for them, we know that they're hurting and that the industry as a whole is hurting."
"Borders remain closed, and we can only speculate on when international travel may start again," he explained.
"With that in mind, we've had a really strong focus on diversification beyond just the travel insurance area. Allianz Partners is involved in a whole lot of different areas, and we do a lot around health and life, care, smart homes and digital risk, and we also have our international health business.
"We've been looking into all of those areas as we look to ways that we can diversify, and we chat to our partners and the wider industry to understand their challenges and concerns, and to try and find a suite of products that might fit well with them."
Blyth says that the government's assistance to businesses has helped many to stay afloat, but admits that it is far from a permanent solution. He says that many hopes will now rest on a vaccine, and on smaller travel 'bubbles' allowing some degree of travel and tourism to start moving again.
Read more: New Zealand among the world's safest for travel – survey
"It's great to see the helping hand that the government has lent through their consumer travel reimbursement scheme, and I think that's something that is going to help the agents," Blyth said.
"It's not a permanent solution, but it's definitely going to help tide the industry over until we can travel again."
"A vaccine that lets you fast-track the opening of borders will be the key thing," he noted.
"As soon as those borders open and those travel bubbles start opening, you'll see large numbers of Kiwis wanting to go abroad – but also large numbers of tourists wanting to come to New Zealand. It's all going to boil down to how quickly it can be done."