Ando drops case against man hit by a car | Insurance Business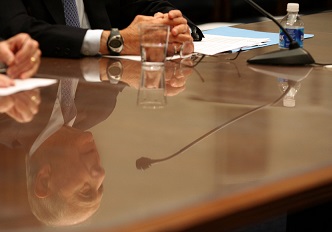 It was a controversial case that made national headlines – and now that case has been dropped.
Insurer Ando had been planning a $2,660 liability claim against an elderly man who was hit by a car while crossing a road in Auckland. However, the insurer has now changed its mind.
It was last week that the
Weekend Herald
revealed that Shulin Guo, 73, who had been hit by a vehicle while crossing the motorway onramp on Symonds Street, had received a letter from Ando looking for $2,660.25 to cover repairs for the van that hit him. The van was reported to have suffered several dents and a broken wing mirror and Ando was said to be claiming costs on the back of a police report that outlined Guo had not been looking when he went to cross the road. Guo had himself been knocked unconscious in the collision as well as suffering various injuries including broken ribs.
However, the
NZ Herald
has now reported on a change of heart by the insurer with its chief executive
John Lyon
confirming that the case had been dropped.
"Based on the information available to us, including the police report, it appeared that Mr Guo was responsible for the accident," he reportedly told the publication. "Our approach always was that we were happy to engage with Mr Guo to understand his position.
"We provided a copy of the police report and offered to have the issue of responsibility for the accident resolved by the Disputes Tribunal if he was unhappy. Given we have now had confirmation of Mr Guo's financial position and also confirmation that there is no insurance cover in place, we see no point in pursuing the question of responsibility for the accident."
Though Guo did not have insurance, Lyon highlighted that most people are covered for such accidents as part of their personal liability coverage within their contents insurance.
Related stories:
Ando inks exclusive deal with Claims Central
New player Ando officially open for business