ANZIIF award highlights industry members' commitment to professionalism | Insurance Business New Zealand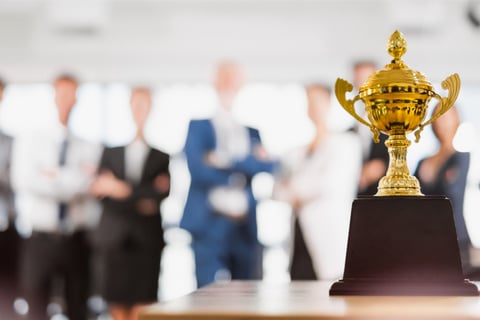 The Australian and New Zealand Institute of Insurance and Finance (ANZIIF) has revealed the winners of its Making a Difference Awards in the general insurance, claims and New Zealand categories.
The winners were unveiled at the 33rd annual ANZIIF General Insurance Breakfast at The Fullerton Hotel in Sydney on Dec. 1. More than 270 attendees from the Australia and New Zealand insurance industries gathered, while many more attended the event virtually.
According to ANZIIF chief executive Prue Willsford, the award recognises an individual "who has gone above and beyond to display professionalism in their workplace and for their customers."
For the general insurance category, Joshua Nguyen, underwriter at Canopius, received the distinction.
"It feels great to be recognised for the professionalism I endeavour to emulate from the role models I've been fortunate enough to cross paths with internally at Marsh, AHI and now Canopius, as well as externally from my A&H peers and the brokers I work with," Nguyen said.
Poppy Foxton, national head of corporate insurance and risk solutions at Honan Insurance Group, received the award for the claims category.
"I am really proud to work with an exceptional team of people that contributed to building the claims portal (which we now call Indigo) and delivering a product specifically designed to provide a new level of service and support for our clients," Foxton said. "It was a labour of love and a true team effort drawing in people from claims, IT, data and analytics, marketing and compliance."
For the New Zealand category, Hamish Blair, business development and client relationship manager at Sedgwick, was the winner.
"I feel very privileged to be part of the insurance industry and to have played a role in helping communities recover and rebuild following significant events like the Canterbury earthquake sequence and my time in Puerto Rico following Hurricane Maria," Blair said. "I think I'm most proud of the training and leadership roles I have held which will hopefully have made a long-term difference to the industry I am so passionate about."