Aspen announces executive leadership shake-up | Insurance Business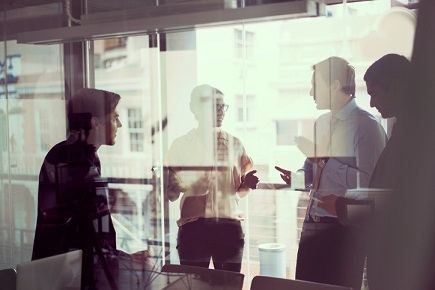 Aspen Insurance Holdings Limited, which earlier this year saw the exit of chairman Glyn Jones and group chief executive officer Chris O'Kane, has announced further changes to its executive leadership team effective immediately.
Now wholly owned by affiliates of certain investment funds managed by affiliates of Apollo Global Management, LLC, the insurance group said the management shake-up will "best position Aspen to capture new opportunities for profitable growth and value creation."
Former group general counsel Mike Cain will now hold the position of group chief operating officer while remaining as CEO of Aspen UK for a transition period. He replaces group COO David Schick, who is leaving to pursue opportunities outside Aspen.
Group chief risk officer Tim Aman, meanwhile, will assume lead responsibility for outward reinsurance/retro analysis, structuring, and placement on top of his current role. Widening his remit as well is global head of insurance marketing and distribution Jonny Atkinson, who has been named head of insurance London.
Christian Dunleavy, managing director of Aspen Re and chief underwriting officer of Aspen Bermuda Limited, will now also serve as the latter's chief executive. He succeeds Kate Vacher, who will be pursuing personal interests.
Aspen also gets a new chief strategy officer in the form of Marcus Foley, who was group head of capital management. He is also appointed to the group executive committee.
Joining the group executive committee as well are group chief investment officer Bryan Astwood, group chief actuary Paul Frydas, and Silvia Martinez who is now group general counsel and company secretary.
Zahir Petiwalla, performance officer and chief operating officer of Aspen Re has become deputy group COO. Meanwhile international head of financial institutions Sarah Stanford is taking on the additional position of Lloyd's active underwriter of Syndicate 4711.
"As we continue our focus on operational improvement and strengthening Aspen's competitive position, it is essential we have the right talent to execute on our strategy, serve brokers and customers and drive to enhance the long-term value of our business," stated executive chairman and group CEO Mark Cloutier.
Meanwhile Donald Harrell, former head of international insurance and global head of marine, is also exiting effective immediately to pursue opportunities outside the company.
"I want to thank David, Kate, and Donald for their service and commitment to Aspen over the years," said Cloutier. "Our business is well positioned thanks to their many contributions, and we wish them well in their future endeavours."
It has been revealed as well that Aspen Risk Management Limited is expected to be placed into runoff after Aspen Insurance UK Limited served notice of termination of their agency agreement. In addition, Aspen said it has begun the process of closing its office in Dublin as a result of the proposed move of its Dublin Excess Casualty underwriting business to London.