Aviva selects new CEO | Insurance Business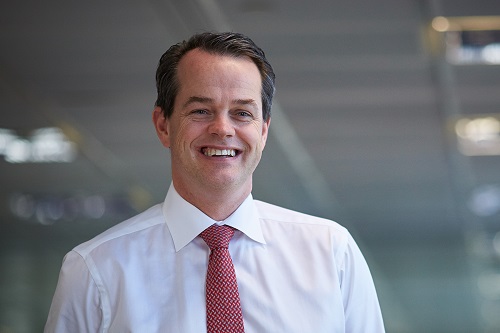 There is a new name at the top of Aviva – and it's a familiar face who is taking on the CEO role.
Maurice Tulloch (pictured), who first joined the firm back in 1992, has been named as the group's new CEO as of today (March 04), assuming the role vacated by Mark Wilson late last year.
Previously the CEO of international insurance for the firm, Tulloch had responsibility for Aviva's life and general insurance operations in Canada, France, Italy, Poland, India, Turkey and Ireland. He was also previously the CEO of Aviva UK and Ireland general insurance.
"I am honoured to lead Aviva, a firm I've been part of for 26 years," he said. "There is a clear opportunity to realise Aviva's significant but untapped potential. Aviva is financially strong, we have a well-known brand and excellent businesses. But there is more to do to improve returns to shareholders.
"We must focus on the fundamentals of insurance and giving our customers the best possible experience – being there when they need us, protecting what's important to them and helping them save for the future."
Tulloch – who considers his nationality to be both British and Canadian – was born in Falkirk, Scotland, and has held a host of roles in the firm including as president and CEO of Aviva Canada, and, prior to that, executive vice-president and COO of Aviva Ontario. Now in his new role he is expected to pick up a basic annual salary of £975,000 (around NZ$1.896 million) and will be eligible for a pro-rated annual bonus opportunity that will pay up a maximum of 200% of salary for his time in the role of CEO, and "will be required to defer two thirds of any award made into Aviva stock which will vest into three equal tranches over three years." He will also be eligible to receive the grant of an award under Aviva's long-term incentive plan for 2019.
A company statement revealed that Tulloch currently owns 348,797 shares in Aviva plc and will be required to build a shareholding to the value of 300% of his basic salary. He will also receive the standard Aviva executive benefits package and that will include assistance with relocation from Canada to the UK.
The announcement of Tulloch's new role also sees Sir Adrian Montague, who had been acting in an executive capacity, revert to his role as non-executive chairman. Montague described Tulloch's appointment as a "unanimous conclusion and a great result for Aviva."