Brokers assure homebuyers that Wellington is still insurable | Insurance Business New Zealand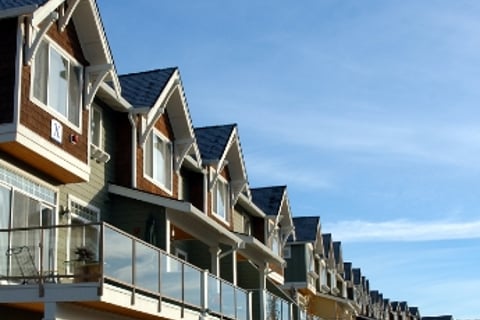 IAG's recent announcement of a "conservative approach" to taking on new business in Wellington has sparked some nervousness among homebuyers, though mortgage and insurance brokers have assured clients that home and contents insurance is still very much on the cards for Wellington.
IAG currently owns just over half of the insurance market in Wellington, and says it will be looking at new business on a 'case-by-case' basis.
Executive general manager, customer & consumer, Kevin Hughes said IAG was "not withdrawing or retreating from the Wellington market," but stated that it would be "conservative" about taking on new business in the earthquake-prone region. He was keen to stress that IAG was by no means turning off the insurance tap, but instead broadening its offering to existing customers while being more cautious about taking on new policyholders.
"I want to confirm our absolute commitment to providing insurance for Wellington," Hughes stated in a press conference in Auckland. "We are not ignoring or retreating from the Wellington market. IAG has been providing insurance to New Zealanders for over 160 years, and we continue to provide insurance in Wellington and across the country for both new and existing customers."
"We want to make sure that we are there, now and in the future, for those customers who are with us today," he explained. "At the same time, IAG will work with new customers to understand their insurance needs in line with our normal insurance practice.
"Our approach is about being sustainable, and about being there for our customers. That includes Wellington, and, of course, all of New Zealand."
Hughes clarified that although IAG would be cautious about taking new business, existing customers would now be able to extend their insurance to any new home that they purchase, and will not have to return to the market to seek new insurance options.
Mortgage advisers have since warned that new homeowners will need to budget carefully to account for the likely resulting premium hikes from other companies, and acknowledged some 'nervousness' on the part of homebuyers seeking insurance. However, they say that level of concern currently remains limited as the majority of the insurance market continues to operate as normal.
"We haven't seen too much concern yet, and I really think that it's going to be business as usual," The Home Loan Shop mortgage expert Greg Scott told Insurance Business.
"IAG is not taking on new business, but they're not dropping any business either – so if you already have insurance with IAG, they are going to stay with you."
"Previously when a person brought a house, they would take over the existing owner's insurance," Scott explained. "Now the situation is different, and the new homeowner will be obliged to secure their own insurance while IAG stays with their existing customer. But having said that, the overall level of insurance will remain the same."
Scott admits that securing insurance for new homeowners in Wellington has become more difficult in recent years, but says that the market has by no means been cut off. He says careful budgeting will be crucial to maintaining both mortgage and insurance payments, and that the help of an insurance broker will become increasingly vital for homeowners.
"It has been more difficult securing new insurance, but there has always been a solution," Scott said. "Most mortgage brokers have a relationship with an insurance brokerage firm, so where a person can't take over the insurance from the existing owner, we would refer them to a broker to seek insurance from another company."
"We have not had anyone in the last two years that we have not been able to get insurance for, though we acknowledge that insurance might get a little more expensive over the next few years," he stated. "Homeowners will need to take that into account, and allow a generous amount to cover their insurance costs as well as their mortgage payments."
Scott says the real concern would come if a major insurer decided to cut off the Wellington market completely – but this is highly unlikely.
"I have no concerns about the insurance situation," he said. "Banks already take a very conservative approach when assessing how much money they're going to lend to people, and they build in a substantial amount of buffer in their servicing calculations to ensure that people aren't going to be in a position where their rising costs put them on the street. So it will take a little more effort, but there has always been a solution and the IAG situation is not going to change that."
"We always say that clients should not commit to any property without knowing that they can get insurance," Pope & Co owner Craig Pope added.
"With IAG having almost 50% market share in Wellington, that decision might make them a bit nervous. We would advise clients that even if a home already has insurance, they should still check that they can get something in writing before they commit to it, as the insurers seem quite fickle with this market at the moment."
Pope says that he has not had trouble securing insurance for clients over the past couple of years either, unless the home has had a substantial defect – but also expresses the need for clients to be careful in their budgeting and be diligent when shopping around for insurance.
"Occasionally a client hits a roadblock, but we haven't had many coming to us completely unable to get anything at all," Pope explained. "It's not the same walk in the park that it's been in the past, but nobody has had to pull out as yet."
"It does go to show how delicate the area around here is. Insurers can't just turn the tap off completely, but it will push the price up as a limited amount of companies will be picking up the slack around what IAG won't do. That's just par for the course of owning a house in an earthquake-prone area, unfortunately, and we're always careful that our clients get that sorted before committing to anything.
"Buying a house these days is a bit more of a delicate process – nothing is as simple as it used to be," Pope concluded. "Insurance is just another part that is making that process a little more delicate."