Lower Hutt homeowner says dealing with IAG was a 'nightmare' | Insurance Business New Zealand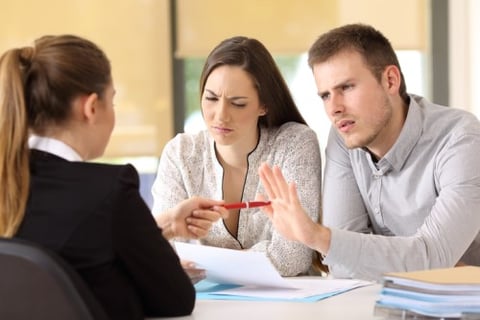 With news that IAG is reducing its contents coverage in Wellington, some residents have started sharing their experiences in trying to collect on claims from the insurer.
According to Stuff.co.nz, Lower Hutt resident Gary Paddison said that it was a 'nightmare' trying to deal with IAG over his claim from the Kaikōura earthquakes, criticising a frustratingly complicated process.
Read more: IAG stops offering contents insurance to new customers in Wellington
"Each time I've challenged them I've won but they don't seem to have a clear system for working though claims," Paddison told Stuff. "Initially they sent out someone from a franchised assessment firm and I never heard back for months because of a mistake about our address."
Although Paddison said that a quantity surveyor eventually visited, there were still disagreements about how much damage was from existing subsidence.
Insurance broker Stewart Rankin of Amicus told Stuff that insurers were reassessing Wellington because of the recent earthquakes and how it fitted their risk and exposure in New Zealand.
"They are concerned about geographical spread and the risk. Remember what happened to AMI in 2011 when it had a huge amount of risk in the Canterbury market," Rankin told Stuff, referring to AMI's sale to IAG due to the weight of earthquake-related insurance claims.
"Commercial property has always been rated according to particular risks associated with the building whereas residential insurance has traditionally cost the same across New Zealand," Gary Young, chief executive of Insurance Brokers of New Zealand, told Stuff.
"They're now starting to change that and look at specific risk for houses."