Businesses struggling to deal with hailstorm aftermath | Insurance Business New Zealand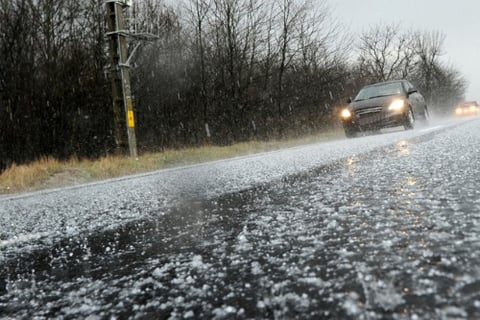 The Chamber of Commerce is encouraging South Canterbury residents to "shop local" as businesses in the area struggle to stay afloat following the severe hailstorm last month.
Large, golf-sized hailstones were reported to have smashed windows, penetrated roofs, damaged vehicles, and forced businesses to close down until the storm passed.
Wendy Smith, chief executive of South Canterbury Chamber of Commerce, said Christchurch car dealers have been advertising in Timaru following the hailstorm.
"I'm sure any of the car dealers here, even if they don't have vehicles out front, will be able to source that vehicle at the same price," Smith said, as reported by Stuff.co.nz. "It's absolutely vital when situations like this occur that we buy local. It boosts the Timaru economy by five to eight times."
She added that the storm affected many business in Timaru, especially those in CBD – revealing that the "vast majority are back up and running but a number are still closed."
Read more: Insurance firms face downpour of hail damage claims
A spokesman for John Shelton Motors said they had been offering "a lot of pre-accident valuations" since the storm, so people would understand how much their car was worth when going to insurance companies.
"They [insurance companies] are opting to pay them out so it's putting a lot of people in the market," the spokesman told Stuff.co.nz. "We're encouraging people that live in Timaru, to buy in Timaru. It's vital that nobody goes out of business from this."
Meanwhile, Leah McNeil, communications manager at the Insurance Council of New Zealand (ICNZ), confirmed that figures for how many insurance claims had been made as a result of the hailstorm would not be available for six weeks – until after the New Year.